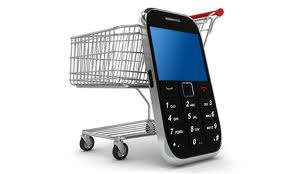 Mobile commerce (mCommerce) adoption is growing among businesses both globally and locally as it opens new revenue lines, says SAP.
According to Gartner, Asia-Pacific and Africa will account for more than 60 percent of global mobile payments volume by 2016.
The Philippines, on the other hand, has embraced the mCommerce path, which presents a unique opportunity for banks in the country not only to adopt mobile as technology to deliver banking products and services but also to diversify into a full mCommerce strategy to open new revenue lines.
"The mobile operators are getting together and creating cash in points for overseas Philippines workers, while the banks have done little in the way of enabling mobile remittance," says Guruprasad Gaonkar, Head of Financial Services Industry Solutions, SAP South East Asia. "A significant revenue stream is available for mobile remittance, for both domestic and international corridors." he added.
Following this trend, SAP provides end-to-end mCommerce solutions through Sybase 365 Mobile Services. These software solutions include those for transactions, engagement (through mobile CRM tools), analytics, and marketing.
According to the IT firm, these mCommerce solutions enable customer transaction, build customer awareness, provide customer intelligence, and strengthen customer relationships and create new revenue streams for banks.
"We have always been proactively innovating to provide relevant solutions to the business sector enabling them to run better," says Darren Rushworth, Managing Director of SAP Philippines and Emerging Markets. "Mobility solutions for business transactions are now becoming a trend as people do transactions through mobile instruments. It is simply the way people today are doing business."