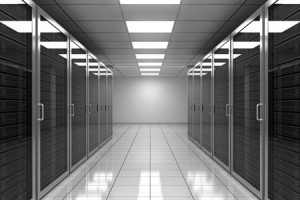 Growth in the storage market slowed down during the third quarter, but vendors such as Hitachi, EMC and Fujitsu still had a good three months thanks in part to sales of high-end systems.
Revenue totalled US$5.3 billion in the third quarter, a 3.6 percent increase from revenue of $5.1 billion during the same period last year, making it the 12th consecutive quarter of year-over-year revenue growth, market research company Gartner said on Thursday.
However, revenue growth in the third quarter of 2012 was the lowest annual growth rate for almost two years, due to a weak global macro economy.
The network-attached storage segment grew by 10.9 percent, while storage area network and direct-attached storage increased by only 1.6 percent, according to Gartner.
Four vendors — Hitachi, Fujitsu, EMC and NetApp — outgrew the market in the third quarter.
Hitachi was the big winner as it increased revenue by 18.1 percent. Hitachi's high-end Virtual Storage Platform (VSP) products were particularly popular, and sales of its midrange platforms grew year-over-year for the first time in 2012, Gartner said.
EMC and Fujitsu both managed to grow sales by just over 8 percent.
EMC's growth meant the company extended its lead over IBM, which had a less-than-stellar quarter. Fujitsu successfully pushed its high-end and midrange Eternus storage platform, gaining share in Europe, as well as in Japan, according to Gartner.
For NetApp, the third quarter was a return to form after a dismal second quarter and the company managed to grow its revenue by 4 percent. Products such as the Data ONTAP storage operating system and data centre platform FlexPod, which includes NetApp's storage systems and Cisco Systems' Unified Computing System servers and Nexus switches, helped the growth.
Besides EMC, the big U.S companies didn't have a good third quarter. In addition to IBM, Hewlett-Packard, Oracle and Dell all saw a revenue drop compared to last year.
Of the four companies, Oracle fared the worst with a 17.4 percent drop in sales. Users remain skeptical of Oracle's long-term commitment to the storage market, despite continued investments made by the company, according to Gartner.
Lack of a significant presence in the high-growth NAS market segment hobbled Dell, while HP faced multiple issues.
For example, over 43 percent of HP's revenue comes from the weakest region: Europe, the Middle East and Africa, according to Gartner.
On a more positive note, sales of 3PAR StoreServ products grew with an "impressive" 72 percent year-over-year, but that alone wasn't enough offset other weaknesses in HP's storage portfolio, Gartner said.
EMC was by far the biggest vendor with a 33.6 percent market share, followed by IBM and NetApp at 11.9 percent and 10.8 percent, respectively. Hitachi was only $10.6 million away from the third spot.