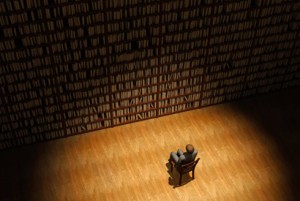 Many global organisations have failed to implement a data management strategy but will have to as IT leaders need to support big data volumes, velocity and variety, according to a new Gartner report.
In its Predicts 2013: Big Data and Information Infrastructure report, co-authored by five analysts, the firm has warned that an organisational strategy and big data specialist roles need to be put in place now.
"The availability of skills for supporting big data use cases is already an issue," read the report. "This will not improve in the short term."
Creating the analytics role-merging business with technologists
Where are big data and analytics heading in 2013
Social engineering, big data top security priorities for 2013:Gartner
Gartner is predicting that by 2015, big data demand will see 4.4 million related jobs created globally but only one third of those jobs will be filled.
"Business users are demanding that analytic outputs are integrated into their daily operations," read the report. "Also, decisions from big data projects for decision support, and insights in the context of their role and job function, will expand from 28 per cent of users in 2011 to 50 per cent in 2014."
According to the report, over the next 24 to 36 months a main challenge that organisations will face will be recruiting, retaining and developing people with advanced information management/analytics skills. These roles include data scientists, information leaders, data stewards, chief data officers and information architects.
The demand for big data-related jobs is also expected to have an impact in the Asia Pacific region. Speaking at the annual Symposium/ITxpo on the Gold Coast in November, Gartner's senior vice president and global head of research, Peter Sondergaard, said that 960,000 new IT jobs will be created in the APAC region in the next three years, but only one-third of these big data roles will be filled due to a skills shortage.
"Big data creates a new layer in the economy which is all about information, turning information, or data, into revenue," he said at the time. "This will accelerate growth in the global economy and create jobs."
However, he added that CIOs need to understand how to deal with hybrid data–the combination of structured and unstructured data–as well as dark data.
"Dark data is the data being collected, but going unused despite its value and leading organisations of the future will be distinguished by the quality of their predictive algorithms. This is the CIO challenge, and opportunity," Sondergaard said.