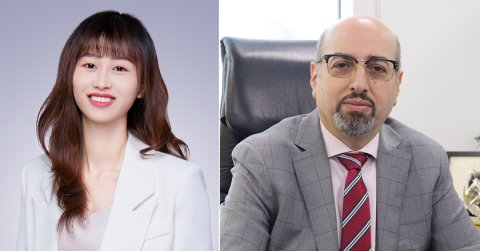 CNS Middle East, which serves as a member of Ghobash Group, recently announced their latest appointment as the Exclusive Distributors for Horion (A global leader in the flat panel display products industry) in Oman.
The official tie-up which became effective as of January 1, 2023, strengthens the existing partnership between CNS Middle East and Horion across the UAE and KSA markets, while enhancing CNS Middle East's capabilities as a top-notch facilitator of digital innovation products and solutions, supporting enterprise and human development across various industries.
Till date, Horion and CNS Middle East have partnered to execute a host of prestigious projects across the education and government sectors across the UAE and KSA, signing up major partnerships with leading channel and system integrators. The impact of the partnership has been widely felt and credited with shifting clients' mindsets away from tradition meeting / classroom settings to more modern digital ones, which facilitate enhanced collaboration among employees and enable better learning experiences for students.
With the popularisation of touch screen technology, tablets and screens, teachers and students have grown to love touch gestures and writing, which are more intuitive and interesting. Horion Interactive Flat Panels (IFP) bring the fantastic experience to schools by leveraging all up-to-date interactive functions and features to empower teaching and interactions in class.
Elaborating on the growing partnership with CNS Middle East, Coco Liao, Regional Director at Horion stated that "As our trusted partners in both the UAE and KSA markets, the CNS Middle East team continue to serve as indispensable resources, supporting our ongoing business goals as well as our growth and expansion plans across the region. With this latest tie-up we are excited about introducing the Horion advantage to the Omani market and look forward to achieving great success in this market".
CNS Middle Sales Director, Asef Sleiman, also expressed great enthusiasm for the latest development and outlined future plans and focus areas for the new market introduction: "We are delighted to be growing alongside our partners Horion and expanding into the Omani market. Looking ahead, we will be focused on further educating the market on modern AI tools especially our IFP, while strengthening our relationships with existing clients. At the end of the day, we will be working to increase our client-base and market share. We want Horion to be nothing short of the most preferred brand in the region".