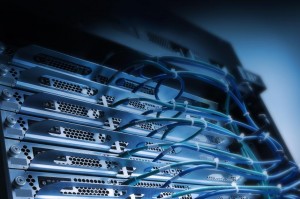 HP today announced new innovations aiming to strengthen its HP Converged Infrastructure portfolio.
At its yearly Global Partner Conference in Las Vegas, the tech giant unveiled a new HP BladeSystem, HP Converged Storage and HP Networking solutions, as well as HP Services that accelerate return on IT investment and enable customers to refocus resources from operations to innovation.
"HP pioneered the concept of a converged infrastructure, and we were the first to deliver it," said David Donatelli, Executive Vice President and General Manager, Enterprise Group, HP.
"But we're not resting on our achievements, we continue to innovate and extend the HP Converged Infrastructure portfolio to deliver the benefits that our business and government customers expect from us."
Significant shifts in the IT industry, including cloud, big data, social media and mobility, have added new challenges for chief information officers (CIOs) in meeting customer, partner and employee expectations while aligning IT and enterprise goals with limited funding.
The HP Converged Infrastructure portfolio addresses these growing challenges and leads the industry in deploying and managing large-scale infrastructures. HP has delivered more than eight million virtual connect ports, issued more than seven million HP Insight Management licenses, shipped more than 40 petabytes of bladed storage and 50 million switch ports, and grown to nearly 900 HP CloudSystem customers. In addition, HP has led the industry in blade server revenue and shipments for 24 consecutive quarters
Only HP Converged Infrastructure offers customers:
An open, standards-based, heterogeneous approach that integrates servers, storage, networking and management software.
Proven experience of implementing Converged Infrastructure solutions for customers around the world—as well as close collaboration with 4,500 HP AllianceOne members and partners who develop complete solutions built on HP Converged Infrastructure.
Comprehensive consulting and support services by HP and certified partners that simplify IT management, improve return on investment (ROI) by optimizing IT investments, and ensure a high-quality customer experience.
New HP BladeSystem delivers breakthrough data centre economics
Virtualisation offers significant benefits to organisations. According to Gartner, in 2016, 82 percent of server workloads will be running in virtual environments, which could increase management complexity and operational costs.
The new HP BladeSystem c7000 Platinum enclosure, a key solution within the industry-leading HP ProLiant portfolio, dramatically improves performance, efficiency and availability of resources in virtualised and cloud environments. As a result, organisations can save up to 68 percent in data centre operating costs. These ground-breaking data centre economics are delivered through next-generation technologies that provide long-term investment protection and can scale to support growth.
The HP BladeSystem c7000 Platinum enclosure with the new SX1018 HP Ethernet switch, which provides the lowest port-to-port latency of any blade switch, is more than four times faster than previous switches.HP also is the first in the industry to provide 40GB downlinks to each blade server for near-real time performance. This provides the ideal network interface for high-performance clusters or financial services applications.
HP also introduced the new HP ProLiant WS460c Generation 8 (Gen8) Server Blade, the only bladed infrastructure that supports virtualised client solutions with high-density 3-D graphics and eight GPUs per blade server. Supporting four times more users per host blade, the HP WS460c lowers costs by up to 60 percent per user compared to previous generations, to mobilise an entire workforce.
HP innovations accelerate move to modern storage architecture
Unpredictable data growth and workload performance demands are forcing customers to upgrade legacy storage architectures. This transition—from legacy to modern, scale-out storage architectures—represents a multibillion dollar opportunity for channel partners.
HP StoreVirtual Storage offers pioneering software-defined storage that is delivered either as virtual storage appliance (VSA) software or as a converged storage appliance (CSA) on HP ProLiant hardware. HP has been shipping VSAs for more than seven years and has distributed more 150,000 VSAs worldwide.
To capitalise on and accelerate the adoption of software-defined storage, HP announced two new HP StoreVirtual Storage systems, based on HP ProLiant Gen8 technologies. Improving both productivity and efficiency for businesses deploying virtualisation, HP StoreVirtual Storage systems deliver nearly double the performance and capacity density compared to previous models.
In addition, the new HP StoreSystem, a channel-only midrange storage solution, combines HP 3PAR StoreServ Storage and HP StoreOnce Backup systems that are preracked for rapid deployment. Offering primary block-and-file storage with information protection in a single system, HP StoreSystem now includes all HP 3PAR platform and VMware software suites to maximise customer efficiency and agility.