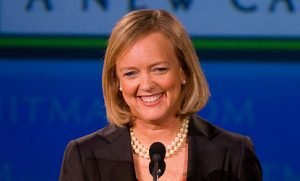 Hewlett Packard Enterprise has announced that it has completed the spin-off and subsequent merger of its software business with Micro Focus International, a global enterprise software company headquartered in Newbury, UK.
"With the completion of this transaction, HPE has achieved a major milestone in becoming a stronger, more focused company, purpose-built to compete and win in today's market," said Meg Whitman, chief executive officer, HPE.  "And, this transaction will deliver approximately $8.8 billion to HPE and its stockholders."
According to HPE, its go-forward strategy is based on three key pillars:  first, making Hybrid IT simple through secure, software-defined offerings that enable customers to move data seamlessly across their on-premises data centres, private cloud, managed cloud and public cloud environments.  Second, powering the intelligent edge that runs campus, branch and IoT applications.  And third, providing expertise and flexible consumption models to help customers transform their IT environments.
In the transaction, Seattle SpinCo, which holds the software business of HPE that was spun off, merged with a wholly owned subsidiary of Micro Focus.
Prior to the completion of the transaction, HPE received a $2.5 billion cash payment from Seattle. This cash payment, together with the equity of Micro Focus received by HPE stockholders in the merger, implies an enterprise value of Seattle of approximately $8.8 billion.
In connection with the completion of the transaction, John Schultz, executive vice president, General Counsel and Corporate Secretary of HPE, joined the board of directors of Micro Focus. In addition, HPE is entitled to nominate 50% of the independent directors on the Micro Focus board until the second annual general meeting of Micro Focus shareholders that occurs following the completion of the transaction.
As a result of the transaction, HPE will adjust its fiscal year 2017 financial outlook to reflect the partial-year contribution from Seattle, since Seattle will no longer contribute to HPE financials going forward.