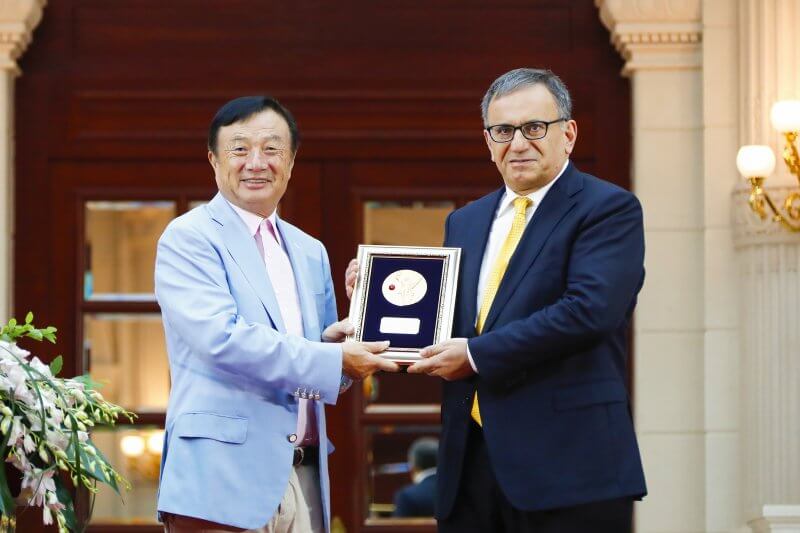 Huawei has presented a special award to Turkish professor Dr. Erdal Arikan, the inventor of polar codes for 5G, in recognition of his outstanding contribution to the development of communications technology.
In 2008, Professor Arikan invented polar codes, which were an entirely new approach to correcting transmission errors.
At the awards ceremony, Huawei founder Ren Zhengfei presented a medal to Professor Arikan.
With 5G just on the horizon, the paper on polar codes that Professor Arikan published in 2008 defined an entirely new approach to maximising the rate and reliability of data transmission.
Polar codes are the world's first channel coding scheme to take the world up to the threshold of Shannon's limit, or the maximum rate that data can be sent with zero error at a particular bandwidth.
Polar codes significantly improve coding performance for 5G, while reducing the complexity of design and ensuring service quality.
In 2016, 3GPP (the international standards body responsible for 5G standards) adopted polar codes as the official coding scheme for the control channels of 5G New Radio (NR) eMBB interface.
Professor Arikan said, "I am honoured to be here today receiving this award. It gives me pleasure to acknowledge that, without the vision and technical contributions of Huawei directors and engineers, polar codes would not have made it from lab to a standard in less than 10 years. And as engineers, there is no greater reward than seeing our ideas turn into reality."
Huawei Rotating Chairman Eric Xu said, "5G standards are the result of a worldwide effort to drive progress in basic research and wireless communications technology. For these standards to take shape, it took more than 10 years of hard work from tens of thousands of scientists and engineers, along with dozens of companies around the world. We would like to express our sincere gratitude to Professor Arikan, as well as his peers in academia, fellow scientists, and Huawei employees who have all contributed to 5G.
"The birth of 5G standards is only the beginning of a new journey," Xu added. "We will continue to work hard to ensure that 5G technology – including polar codes – creates greater value for society, and sooner. At the same time, we hope that the close collaboration between companies and the academia, like the one between Huawei and Professor Arikan, will continue, and give rise to more scientific marvels that drive the development of the ICT industry and society as a whole."