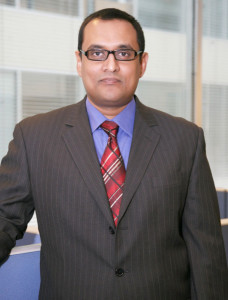 StorIT has signed a new distribution agreement with Huawei to serve customers across the GCC region with the latest innovations in enterprise-level storage technology.
The agreement will see StorIT distribute the entire range of Huawei's Enterprise Storage Solutions through its wide channel network of value-added resellers and systems integrators. As a value-added distributor for Huawei, StorIT will further enhance the vendor's offerings through its dedicated channel network which will be supported by the distributor throughout the entire cycle of sales and technical support. The agreements includes pre-sales consultancy, solutions architecture and design, and through to post-sales implementation and support.
"StorIT is very pleased to announce its new partnership with Huawei which is one of the fastest growing global ICT technology brands and who have made significant strides in the Middle East market in recent years. Huawei's commitment to the region is very impressive and their portfolio of products and their future roadmap makes them a perfect partner in growth for StorIT who has built an enviable reputation with unparalleled expertise and success in the Data Storage, Data Protection, and Data Management domain in the Middle East," said Boby Joseph, CEO, StorIT.
"Huawei is committed to developing reliable and smart storage solutions which exhibit a consistent balance between technological capability, environmental considerations, product strength and market performance. Our products have been well received across the globe and we are looking forward to having yet another strong partner with a proven track record to bolster our success in this region," added Dong Wu, President, Huawei Enterprise Business Middle East. "StorIT is a specialist valued added distributor in the Middle East with expertise in the data management and storage domain, and hence a perfect partner for our portfolio of enterprise storage products. With their market expertise, valued-added services, exceptional customer service and a true technical understanding of our products, StorIT will assist us in our efforts to deliver unparalleled value to our customers."
"Huawei complements our existing portfolio of products and helps us to sustain our competitive edge in extending best of breed solutions based on latest innovation to our customers," added Joseph.