Huawei has recently held a pre-MWC 2017 briefing in London, during which the company's Carrier BG President Zou Zhilei noted that a 'Better Connected World' is fast approaching.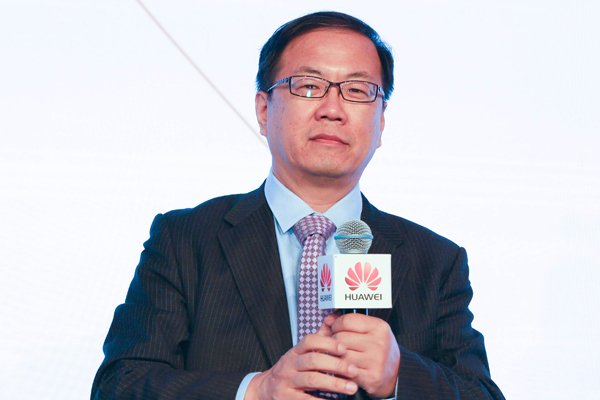 During his keynote address, Zou emphasised that Huawei is committed to becoming a partner of operators and an enabler for their digital transformation and business success so as to jointly achieve value-driven growth. "By 2025 there will be 100 billion connections globally, 85 percent of all enterprise applications will move to the cloud, 100 percent enterprises will use cloud services, and the penetration rate of industrial intelligence will exceed 20 percent. In a 'Better Connected World,' industries going digital will create limitless opportunities, and how far industries will go in this process is beyond our imagination," said Zou.
According to Zou, the strategy of global telecom operators is changing from being "investment-driven" to being "value-driven". They pay more attention to end user experience and services, and creating more value for end users based on competitive advantages. Huawei is committed to helping operators achieve new growth, realise better return on investment, and improve operating efficiency.
"Huawei will team up with operators to embark on the value-driven ROADS to new growth," said Ken Wang, Global Marketing and Solution Sales President, Huawei Carrier BG. As Wang remarked, operators will enter an era where 'Video is King", and vertical industries going digital will create a trillion-dollar market for operators. Video will become a basic service of operators, and video services for entertainment, communications, and industry will grow rapidly. Huawei is committed to providing end-to-end business solutions and exploring new business models. The company hopes to achieve new growth with operators in the video era. In addition, the company highlighted that it will support operators in helping vertical industries go digital and offer cloud services to enterprise and government customers relating to computing, storage, networking, IoT, and video. The aim is to enable operators to expand their markets and boost profits.
Ken also noted that there are more than 400 operators around the world with network assets worth trillions of US dollars. Huawei will partner with customers to maximise network value and work on legacy assets to increase revenue and improve network efficiency. This will be achieved by identifying high-value customers, expanding high-value services, and building high-value networks.
Ken reiterated that the company is committed to developing 'all cloud' solutions to enable digital transformation and business success for operators. Huawei will continue to advance its 'all cloud' strategy through pooled hardware resources, distributed software architecture, and fully automated operations.
During the MWC 2017, Huawei aims to unveil several All Cloud solutions, including CloudAir/CloudRAN, CloudFAN, CloudMetro and CloudEPN solutions. With these solutions, the vendor aims to help operators deliver end users a Real-time, On-demand, All-online, DIY, and Social (ROADS) experience.
Wang explained that Huawei's persistent effort across almost 30 years and its investment in technological breakthroughs have made the company a leading global ICT solutions provider.
The Mobile World Congress 2017 will be held in Barcelona from 27th February to 2nd March. At the MWC, Huawei will give keynote speeches, host forums, and engage in other activities under the theme of 'Open roads to a better connected world — roads to new growth."