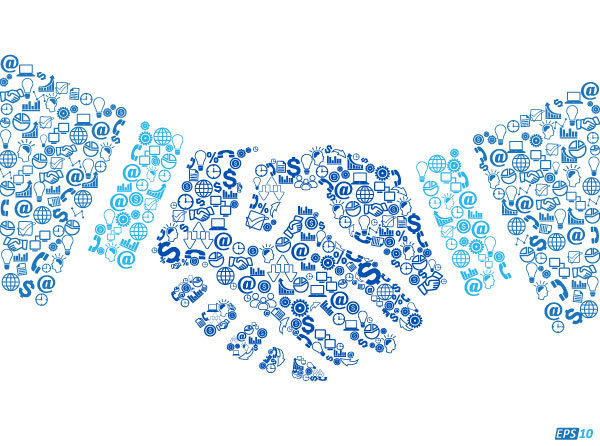 IBM and HCL Technologies has announced they have formed a strategic initiative to accelerate adoption of the Internet of Things (IoT).
In October, the partners will be opening an Incubation Centre in Noida, India, where they will jointly develop IoT solutions.
Chris O'Connor, General Manager of Offerings, Internet of Things, IBM, said, "IBM and HCL see a huge market transformation in process. It's not a single industry or a single space. The notion that sensors and the interconnectivity of sensors is widely available is changing everything. The real problem today is making the business adjustments necessary to take advantage of these capabilities."
"The intersection of employees, data and technology-enabled intelligent machines is creating fundamental shifts in enterprise business models, leading to not only increased productivity and efficiency, but also opening a plethora of new revenue opportunities for companies," explains Sukamal Banerjee, Executive Vice President, Engineering and R&D Services, and Head of IoT Business, HCL Technologies. "Our partnership with IBM will provide replicable use cases and POCs for companies and enable accelerated adoption of IoT within and across industries."
The partnership will initially focus on specific verticals, including industrial and manufacturing and smart facilities. Specifically, they will co-develop solutions around "connected products and operations" like remote monitoring, predictive maintenance, smart inventory/asset management, smart building and facility management and others
The Noida, India Incubation Centre aims to bring together HCL's expertise in engineering R&D services, global systems integration and infrastructure services, with IBM's expertise in enterprise asset management, cloud and analytics. By bringing these domains together, Banerjee stated the two companies will enable seamless integration of device, connectivity, data platform and analytics for organizations around the world that see the potential in IoT and need help addressing the complex challenges around enterprise and industrial IoT.
"We've actually integrated our teams and technology offerings so we can more rapidly create a business strategy for clients that want to instrument part of their business and then operate it for business benefit," O'Connor said.
Banerjee notes that the Noida facility will be the first, but the partnership plans to expand the Incubation Centre concept to both the U.S. and Europe. These centres will serve as places for HCL and IBM specialists to work together, showcasing what they can achieve for clients. He notes that clients will be able to bring their data sets and environmental aspects into a lab at the centre and work with the partnerships' solution architects and technical experts to solve problems.
"In a very short period of time, you go from understanding the client problem and client need to prototyping solutions," O'Connor said. "This is a style that cuts out a lot of the overhead of traditional engagement methodologies of 10 to 20 years ago."
Originally published on CIO (US). Reprinted with permission from IDG.net. Story copyright 2020 International Data Group. All rights reserved.