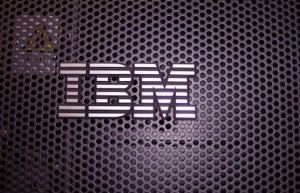 Following its buy-out of solid-state storage maker Texas Memory Systems (TMS) last autumn, IBM today said it plans to make a $1 billion investment in flash development, a new line of all-flash appliances, and announced a flash deal with Sprint Nextel.
"The economics and performance of flash are at a point where the technology can have a revolutionary impact on enterprises, especially for transaction-intensive applications," said Ambuj Goyal, IBM's general manager of systems storage. "The confluence of big data, social, mobile and cloud technologies is creating an environment in the enterprise that demands faster, more efficient, access to business insights, and flash can provide that access quickly."
IBM said it is investing $1 billion in research and development to design, create and integrate new flash-based products in its expanding portfolio of servers, storage systems and middleware.
Big Blue also announced the availability of the IBM FlashSystem line of all-Flash storage appliances, which are based on the technology it acquired from Texas Memory Systems.
The IBM FlashSystem line includes the FlashSystem 720 and FlashSystem 820 arrays. The FlashSystems are 1U (1.75-in high) rack-mounted arrays that are up to 20 times faster than similar-sized arrays with spinning hard drives. The arrays can store up to 24TB of data.
IBM's FlashSystem 820 and IBM FlashSystem 720 are designed to speed up the performance of multiple enterprise-class applications, including online transaction processing and online analytical processing databases, virtual desktop infrastructures, technical computing applications and cloud-scale infrastructures.
The FlashSystem 820 and FlashSystem 720 boast sub-100 microsecond data access times.
"With these low latencies, the storage disk layer can operate at speeds comparable to those of the CPUs, DRAM, networks and buses in the I/O data path," IBM said.
The company also said it plans to incorporate TMS products into IBM's PureSystems pre-packaged hardware systems, as well as into other storage, server and software product lines.
Solid-state technologies will become a core component of its Smarter Storage line of storage systems, said Brian Truskowski, IBM general manager of systems storage and networking.
Solid-state memory vendor Fusion-io is among more than a half-dozen companies selling NAND flash PCIe cards for servers and storage arrays. The company has also been working on software development kits and hardware products that will eventually allow its NAND flash cards to be used as system memory and mass storage in the same way SNIA's specifications will for the industry at large.
Among the large storage vendors in the marketplace, EMC has lead the way in offering a variety of both storage array-based and server-based flash products. NetApp has also released a number of flash-based products, including arrays with solid-state drives and all-flash appliances.
The new IBM FlashSystem joins the company's growing stable of all-flash and hybrid (disk/flash) arrays, which include IBM Storwize V7000, IBM System Storage DS8870, and the IBM XIV Storage System.
As part of its commitment to flash development, IBM today said it plans to open 12 Centres of Competency around the globe that will allow customers to run proof-of-concept scenarios with real-world data to measure the projected performance gains that can be achieved with IBM flash products.
"Clients will see first-hand how IBM flash solutions can provide real-time decision support for operational information, and help improve the performance of mission-critical workloads, such as credit card processing, stock exchange transactions, manufacturing and order processing systems," IBM said in a news release.
IBM is currently targeting Centres of Competency in China, France, Germany, India, Japan, Singapore, South America, the U.K., and the U.S to all be operational by the end of the year.