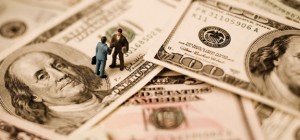 IBM plans to acquire risk analytics company Algorithmics for US$387 million, a deal that IBM saidwill bolster its risk management offerings in light of increasing regulation in the financial markets.
Algorithmics, founded in 1989, is owned by the Paris-based holding company Fimalac and is a member of the Fitch Group, the company said. It provides analytics software and advisory services to 25 of the top 30 banks, including HSBC, Societe Generale and Nedbank, as well as insurance and investment companies, according to a news release.
The company's software is used to analyse credit and capital risks as well as risk in markets and according to IBM, there is demand for risk analysis following regulations imposed after the global financial crisis.
IBM said once the acquisition clears regulatory approval and closes, 900 employees from Algorithmics will become part of its Software Group. Risk advisors form Algorithmics will work with IBM's Business Analytics and Optimisation practice, a team of 8,000 consultants. Algorithmics' operations are located in Toronto.
IBM said it has spent more than $14 billion in acquisitions for that practice, which has a network of analytics centres.
The acquisition is the second one announced by IBM over the last week. On Wednesday, IBM said it was in the process of buying i2, a maker of security analytics software used by the military and law enforcement. Terms of that deal were not announced.