Artificial intelligence (AI) is radically transforming the accountancy profession and the industry needs to accept this fact and work out how to harness this technology in order to stay relevant, according to accountancy and finance body ICAEW. As the nature of the value accountants add changes, the profession will have to adapt quickly, learning new skills such as data analytics, and sharpening current ones like strategy.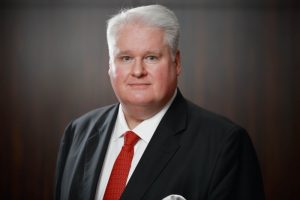 This was the narrative of a recent joint briefing session organised last week  by Dubai Financial Services Authority (DFSA) and the Institute of Chartered Accountants in England and Wales (ICAEW) about the impact of technology in audit and finance. The briefing was attended by publicly listed companies, DFSA Registered Auditors, ICAEW members and other stakeholders.
Moderated by Anthony Hobeika, CEO, MENA Research Partners, the session included a panel discussion with industry experts Marcus Freeman, CFO, Chalhoub Group; Steve Drake, Partner, Middle East Leader – Risk Assurance, Capital Markets and Accounting Advisory Services, PwC; Khurram Siddiqui, Partner, Global Robotics Leader and MENA Digital Leader, Financial Accounting Advisory Services (FAAS), EY; and Hisham Farouk, CEO and Global Board Member, Grant Thornton.
Following an introduction by Ian Johnston, Chief Executive, DFSA, and a keynote opening speech by the Right Honourable the Lord Mayor of the City of London, Alderman Charles Bowman, panellists agreed that attempts to ignore the fact that machine learning is superseding human capabilities are fated to end in failure. Artificial intelligence systems provide more efficiency, better data quality and they are also cost effective.
Michael Armstrong FCA, ICAEW Regional Director for the Middle East, Africa, and South Asia (MEASA) said: "The profession needs to accept that machines will take over more and more tasks from humans, and we will need to work out how to harness this. Artificial intelligence systems are very powerful and they are improving quickly. They provide outputs that are extremely accurate and can replace – if not supersede – human efforts.
"This is good news for finance professionals, who will be able to focus on more valuable tasks like decision-making, problem solving, strategy development and leadership. In the region, financial professionals will have to work closely with artificial intelligence experts and data scientists to create tailored intelligent algorithms and solutions that support Arabic language. Only those who are willing to innovate will be able to take advantage of the changing finance market."
Panellists agreed that the profession is not at a stage where machines will run everything. Human interaction will continue but as time passes machines will take over more and more decision-making tasks from humans.
Panellists also agreed the biggest challenge facing financial organisations and corporates when it comes to AI implementation is mindset change. Other challenges include coding and programming expertise, digital connectivity and cyber security.
 In terms of how they expect auditing to evolve within the next 10 years, panellists projected to be able to do auditing as transactions happen. Continuous Transaction Monitoring systems will allow monitoring to take place in real-time.