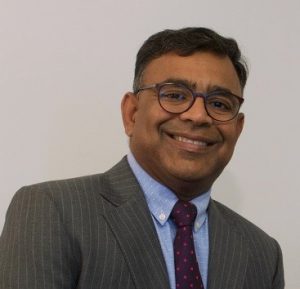 Redline Communications' CEO Robert Williams and Middle East and Africa Business Development VP Guruprasad Padmanabhan, share the firm's channel goals over the coming year
Canada-headquartered wide-area wireless networks provider Redline Communications has been doubling down on its channel strategy over this past year. Traditionally strong in the oil and gas sector, the firm's CEO Robert Williams, says, "We are expanding our channel partner network and investing in the region to see if we can capture the growth in different industries and markets."
Working towards its regional channel strategy, earlier this year, the vendor appointed veteran Guruprasad Padmanabhan as VP, Business Development, Middle East and Africa (MEA), to lead its sales and partner operations.
Padmanabhan says, "Channel is key to how we scale the market and increase the depth of coverage across the region. We have an extensive channel programme that begins with Redline University. The aim here is to enable, engage and empower our channel partners. The strategy is to increase the depth across the region from a two-tier channel perspective. We have a robust programme targeted to ensure the channel is empowered and they are profitable by partnering with us."
The firm actively works through a two-tier partner model across Middle East, GCC, Pakistan, Saudi Arabia and all parts of Africa.
According to Padmanabhan, the firm has a three-course strategy in place when it comes to partner empowerment. The most important aspect is to ensure partners are well trained to understand the company's products and positioning in the market, he says.
"Redline University will be the first step to ensure partners know our offerings and market positioning. The second aspect within partner empowerment is our engagement model. Here, we drive them towards lead generation activities and engage their end customers."
The vendor goes along with partners to teach them how to position its products better, when speaking to an end customer. He adds, "We also have a great certifications and rewards programme with robust margins enabling partners to be profitable with us."
Partners also have a significant services opportunity with the firm's solutions. "They have a choice to engage us in large projects where we and our professional services are available to resell for our partners. At the same time, they can augment that with their own implementation services and can generate margin opportunities," explains Padmanabhan.
He goes on to say that the level of collaboration the firm had with its channel needed to be completely different than what it was in the past.
"We need to be closely aligned with our partners. As our strategy is to focus with specific partners in particular verticals and horizontals, the relationship is much closer compared to other firms, where it is more transactional in nature. As a company, we are channel focused and work much more deeply with our partners today. This will continue over the years to come."
According to Padmanabhan, there are two main criteria the firm looks for when seeking partners. "We are keen to work with partners who have an understanding of the market and their customers clearly. This allows us to align our technologies in the right place within the market."
The second aspect is that partners who have a penchant for investment in talent are more likely to be chosen by the firm.
"We look for solutions-oriented partners who prioritise educating and training their staff. We are here to support them to transform their businesses."
In 2018, we will see the vendor onboarding many new partners across the region in different verticals.
Williams adds, "Our partner network is quite robust in the oil and gas segment. We see significant opportunities in other verticals within the region. Our plan is to ensure partners that we have and the ones we are finding are well-trained and well-qualified."