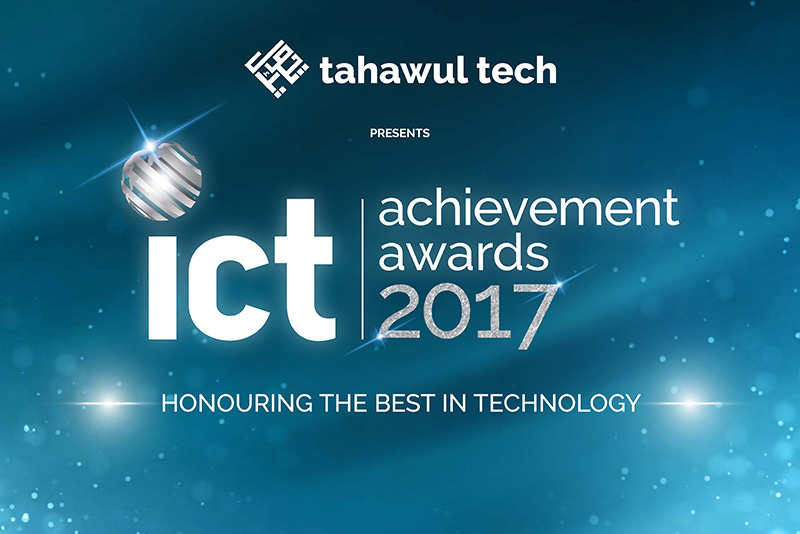 CPI Media Group and Tahawul Tech are delighted to announce that nominations for CNME's new and improved ICT Achievement Awards 2017 are now open to the Middle East's most innovative technology end users.
Held on Sunday 8th October 2017 at the Conrad Hotel in Dubai, the eight annual ICT Achievement Awards will now be exclusively dedicated to honouring end users, with revamped awards categories including those for technology Deployment, Individual Achievement and Innovation and Technology Strategy.
The section of the awards that had previously been dedicated to honouring technology vendors in the ICT Achievement Awards' seven previous editions has been replaced with the latter category.
This new bracket of awards, along with the Deployment section, will honour the most successful technology projects and roadmaps in a range of industries, including: aviation, banking and financial services, construction and real estate, education, energy, government, healthcare, hospitality, logistics, retail and telecommunications.
The Individual Achievement categories, meanwhile, will now also include accolades for CEO of the Year and Chief Digital Officer of the Year, along with traditional gongs for CIO of the Year and IT team of the Year.
Awards for Transformation of the Year, and Mobile App of the Year are also being introduced.
"Now more than ever before, the Middle East is being transformed by innovative technology," CPI Media Group's publishing director Natasha Pendleton said. "Some of the most exciting projects in the world are coming out of this region, and will continue to do so in years to come. That reality has been reflected in our decision to introduce new categories in the ICT Achievement Awards 2017, which will honour the most successful deployments and ambitious strategies that this region's formidable end users have to offer."
The ICT Achievement Awards will retain some aspects of its previous nomination process, whereby nominations may be submitted by an organisation itself, by public relations professionals representing a nominated organisation, or by solution providers or partners of a nominated organisation.
Every vote counts
For the first time ever, CNME is putting power in the hands of its readers to decide who should walk away with the most esteemed prizes in regional enterprise technology.
As ever, CNME will be accepting nominations from the most innovative and business-driving technology leaders in the Middle East, and these nominations will be put forward to our judging panel.
Our judging panel will then decide who they believe to be the strongest candidates in each category, and these finalists will be put to an online public vote, which will decide the final winners.
Click here to nominate for the ICT Achievement Awards 2017.