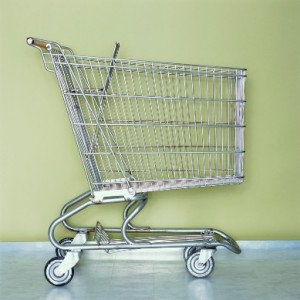 IDC Retail Insights today announced the availability of a new report, Perspective: Top 10 Recommendations for the Holiday Season, describing 10 key initiatives retailers can put into practice immediately in the areas of ecommerce, store systems, merchandising, supply chain, and product management, to prepare for the upcoming holiday shopping season. Navigating the advantages that technology may provide in engaging both loyal and new consumers can determine the difference between retailers' ending the year in the red or in the black, the company said.
IDC data suggests that during the 2010 holiday season, worldwide retail revenue grew by 4.1% over the fourth quarter of 2009. However, this year the European market seems to be affected by a return of crisis fears – the deteriorating economy, caused by rising inflation, stagnant wage growth, and higher levels of personal debt, is impacting consumer confidence, resulting in a possible spending crunch.
Therefore, it's more important than ever for retail IT organisations to fulfill availability and scalability requirements as well as completing ongoing rollouts to avoid any disruption to business operations and retail sales, IDC said. This new IDC Retail Insights report highlights four IT-enabled megatrends, including: cloud for cost and scale advantage, mobility for unified consumer interaction, omnichannel for same-shopper sales growth, and intelligence for better decisions, to help retail IT organisations prepare for the holiday season.
The report begins with recommendations to defend against landed cost fluctuations, as today's rising commodity prices may, in turn, force increases in prices to consumers at a time when economic uncertainty is causing them to remain highly sensitive to price changes.
According to IDC analysts, to succeed in the dynamic environment leading up to the holiday season, retailers need to focus simultaneously on better understanding and delivering value to their customers; collaborating with their trading partners by providing visibility into trade promotion performance, pricing, inventory assortment, and shopper behavior; and continuously managing exceptions to planned costs, adjusting retail prices, promotions, and allocations as necessary to optimise sell-through, sales, and margin.
"No doubt, retailers can expect consumers to be very discerning in their holiday shopping this year, and this may result in continued profit pressure for retailers due to excessive or sub-optimal discounting strategies," said Ivano Ortis, head, International, IDC Retail Insights.
"Regardless of these risks, the retail competition today is coming from very different angles: blurring segments, direct sales from manufacturers, growing ecommerce sales and new entrants, local niche merchants and social commerce Web sites. Retailers must remember to fix what they can now, and prioritise for post-holiday investment what can't be fixed, so they are not similarly disadvantaged in 2012," Ortis concluded.