International Data Corporation (IDC), today hosted the second day of its prestigious Saudi Arabia CIO Summit 2013, with more than 100 of the Kingdom's most influential ICT end users in attendance at the InterContinental Jeddah.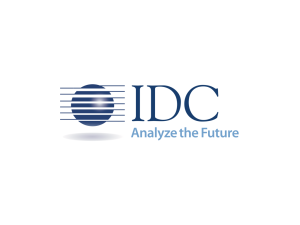 The day's proceedings began with a panel discussion moderated by Jyoti Lalchandani, group vice president and regional managing director at IDC Middle East, Africa, and Turkey. Featuring insights from Dr. Khalid Al Odhaibi, executive director of Health Informatics and Information Technology at King Fahad Medical City, and Rashed Al Othman, CIO of Bank Al Bilad, the session stressed the importance of CIOs aligning their organizations' technology functions with the wider strategic interests of the business.
Mathew Eastwood, IDC's group vice president for enterprise platform research, then delivered an overview of the cutting-edge strategies that the Kingdom's CIOs should be implementing as they look to optimize the benefits of dynamic datacenters. With websites, customer service lines, internal applications, and a wide array of devices now required to be available 24 hours a day, 365 days a year, he explained that organizations are increasingly expecting their datacenters to go beyond the mere provision of operational support and become agile, highly available, service-based infrastructures that are critical drivers for the business. Continuing with the theme of infrastructure management, Fadi Hamdan, pre-sales and consultancy manager at Fujitsu Technology Solutions, then examined the impact of virtualisation, integrated systems, cloud adoption, and prevailing storage industry trends on the intricacies of datacenter architecture.
Syed Akhtar, software sales director for Schneider Electric's IT Business across the Middle East and Africa, followed by addressing the requirement for CIOs to effectively manage needs and expectations throughout the entire datacenter lifecycle, from critical design decisions through to day-to-day operations. He outlined some of the key business advantages that can be obtained by keeping a closer eye on what is actually going on in the datacenter, and presented advice on improving the current situation by eliminating waste, increasing the quality of documentation, and ensuring compliance at all times. This session was followed by an in-depth panel discussion on datacenter security and management best practices, featuring senior representatives from F5 Networks, the Ministry of Justice, and King Abdullah University of Science and Technology.
IDC's regional research director for software and IT services, Ranjit Rajan, then chaired a panel of speakers from Polycom and Bluecoat as they discussed various strategies for empowering the next-generation workforce, paying considerable attention to the inherent technology challenges and opportunities. With technology forces such as mobile, cloud, and social business transforming the way we collaborate and consume content and services, they argued that the ubiquitous access to enterprise resources has created a need for more effective control, moderation, and management in order to prevent misuse and protect against external threats.
Mark Walker, IDC's regional program director for industry solutions, along with Dr. Mansour Al Dajani, CIO of KFUPM, Mohammed Al Suhebani, Acting CTO from the Ministry of Finance, and Dr. Majed Alhaisoni, Dean of IT and eLearning at University of Ha'il then took to the stage to urge the other gathered CIOs to learn from the real challenges they face and turn adversity into opportunity. With budget constraints forcing IT departments into a 'leverage and optimize' mode as part of broader cost-reduction mandates, and business requirements becoming more demanding due to market volatility in the markets, he explained that forward-thinking organizations are reshaping their investment strategies around flexibility, as they seek to enhance their ability to anticipate, and prepare for, continuous and disruptive market change.
IDC's senior vice president for EMEA and managing director for CEMA, Steven Frantzen then brought the Saudi Arabia CIO Summit 2013 to a close by examining both current and future IT trends, and analyzing the likely impact they will have on how the region communicates and conducts business. Characterizing the current situation in Saudi Arabia as one where some organizations are still building out their infrastructures, while others are surging forward, implanting cutting-edge technologies that disrupt traditional business models and create opportunities in lines of business and for workflow optimization, he opined that we are entering a fascinating period for the development of the Kingdom's IT and communications markets.