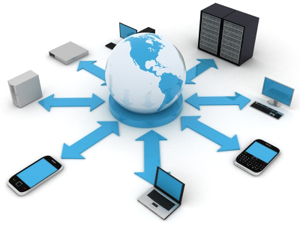 Middle Eastern software markets are set to show robust growth in 2014, according to the latest insights from global IDC with GCC countries spurring this expansion through the initiation of infrastructure projects and implementation of citizen services.
IDC's Middle East Software Market 2014 Top 10 Predictions' study, says that the focus for 2014 will be on how organisations in the Middle East jointly manage the proliferation of different device form factors, tackle the complexity of the threat landscape, and address the inevitable IT infrastructure sprawl that will occur as uptake of 3rd Platform technologies such as cloud, Big Data, mobility, and social media explodes.
"Organisations in the Middle East will evolve in 2014 as GCC states and other countries in the region increasingly adopt technologies that help them to manage 3rd Platform sprawl," said Megha Kumar, Research Manager, Software, IDC Middle East, Africa, and Turkey. "Major software vendors will need to make significant investments to enhance and diversify their solutions offerings, while vendors and their channel partners will need to develop capabilities that will help minimise the existing skills gap. Automation, mobile content, and information security will become more critical than ever."
Government-led initiatives aimed at ensuring the availability of citizen services on mobile platforms in the GCC will also play a key role in driving software spending growth in the Middle East in 2014, according to IDC.
And as consumer mobility adoption continues to grow rapidly and the CIO mindset shifts to a mobile-first approach, the coming year will be characterised by extraordinary growth in enterprise mobility adoption. "Various government initiatives, including UAE's mGovernment scheme, will cause government entities to provide their services via mobile phones and other portable devices," Kumar added. "This will encourage both public and private sector organisations to invest heavily in developing their mobile strategies and subsequently mobilizing their employees."
Significant traction is expected in the government and healthcare sectors as organisations increasingly look to put mobility at the heart of their IT environments. The need for identity and access management software will also rise as governments strive to secure and unify citizens' identities in an attempt to provide a consistent and improved user experience. In the telecommunications, banking, healthcare, and education sectors, the adoption of identity and access management will be driven by the need to protect customers' personal and financial information.