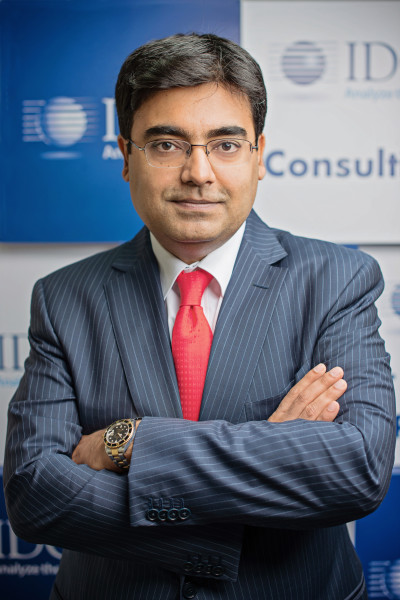 According to reports, the easing of sanctions against Iran could see the country become the fastest-growing ICT market in the Middle East, Turkey, and Africa (META) over the next five years.
The latest forecast from International Data Corporation (IDC), indicates that the global technology consulting firm has been gauging the Iranian ICT market's prospects since the announcement in July of a Joint Comprehensive Plan of Action (JCPOA) between Iran and the so-called P5+1 countries, and it believes the lifting of various US, United Nations, and European Union sanctions has the potential to shake up the dynamics of the META ICT market.
"While final approvals are still needed from the International Atomic Energy Agency (IAEA), the lifting of sanctions on Iran will open up a large market of nearly 80 million people and drive huge demand for consumer IT solutions," says Jyoti Lalchandani, group vice-president and regional managing director of IDC Middle East, Africa, and Turkey. "At present, the supply of consumer hardware to Iran is largely driven by re-exports from resellers in the UAE, but the easing of sanctions will enable vendors to start building official channel ecosystems in Iran, ultimately leading to a decline in the import of gray market goods."
IDC expects demand for enterprise hardware in Iran to be fueled by the public, telecommunications, energy, finance, and manufacturing sectors. The need to scale up and modernise the country's existing infrastructure landscape will drive demand for integrated systems, while businesses may choose to leapfrog and build out more optimised, software-defined data centres. Iran currently has a flourishing marketplace for locally assembled enterprise products and IDC expects this space to be negatively impacted as a wave of new legal entrants take their place in the market.
From a software perspective, IDC expects the market to be driven by major transformation projects within the government, telecommunications, transportation, financial services, and manufacturing sectors. The initial focus of these software projects will be on business process optimisation, which will drive demand for enterprise resource management, customer relationship management, supply chain management, and operations and manufacturing applications, as well as for databases and integration middleware, business analytics, and enterprise mobility solutions.
"Once sanctions have been terminated, Iran can move forward in leveraging ICT to transform industries across the country," continues Lalchandani. "The extent of these projects will depend largely on whether global oil prices rebound in the coming years. If they do, the increase in petrodollar revenues will help drive considerable transformation initiatives in the public sector, as well as significant modernisation efforts across the energy, manufacturing, telecommunications, finance, transportation, and retail verticals. This will fuel strong demand for enterprise hardware, software, and IT services, with Iran having the potential to overtake South Africa by 2019 to become the second-largest ICT market in the META region behind Saudi Arabia."