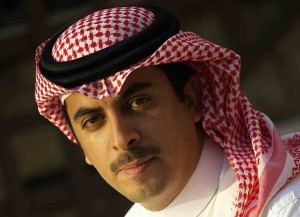 Oracle used a Dubai media roundtable to highlight security updates to its cloud offering encompassing its Software-as-a-Service, Platform-as-a-Service and Infrastructure-as-a-Service offerings.
The firm recently announced enhancements to its SPARC M7 microprocessor, which now features 'Silicon Secured Memory' – which adds real-time checking of access to data in-memory.
This is designed to help protect against malicious intrusion and flawed programme code in production. Hardware-Assisted Encryption has also been added.
Oracle is offering a complete suite of SaaS applications and platform services available on the cloud with the addition of supply chain management. Customers can move their SaaS applications between public and private cloud.
All SaaS applications are built on open standards so can run on any open standards platform. There are also industry-specific solutions for hi-tech, retail, financial services, telecommunications, manufacturing, media and entertainment and consumer packaged goods.
Abdulrahman Al Thehaiban, Vice President, Middle East, Turkey and Africa, Oracle, said, "We've seen fast adoption of our SaaS solutions in the Middle East, particularly Human Capital Management in the cloud. We are now seeing faster uptake of our other offerings, for example ERP and Customer Experience in the cloud. Adoption is happening across all business types – private and public sector, and in the midmarket and in larger organisations."
Highlighting the importance of Oracle's hardware security enhancements, Alain Ozan, Technology Vice President, ECEMEA, Oracle, said, "Middle East manufacturers are typically not big or small – they're medium-sized businesses. Development and testing is getting bigger in the region for these companies, and our Database allows customers to run this aspect in a secure public cloud. Communication to this cloud now has 'always-on' secure encryption at the silicon level."
On the region's prospects of a total transition to the cloud, Ozan said there would be no "big bang," although Oracle had seen similar adoption rates in the Middle East to those of Western European markets.
He also highlighted how Oracle's SaaS, PaaS and IaaS offerings could offer overlapping benefits to one another as part of the same stack.
Oracle's PaaS offering has been in the market for little more than a year. It supports Oracle Database, Hadoop data management, Ruby, NoSQL and mySQL.
At OpenWorld, Oracle announced beta availability of Database 12c Release 2, which brings enhanced capabilities to its multitenancy and dual in-memory capabilities.
Also launched was Application Builder, a new tool that supports Oracle's new consumer-like cloud user interface for non-technical users.
"ERP in the cloud is an excellent fit for the Middle East," Al Thehaiban added. "Globalisation and compliance for financial and business processes are important for business and governments in the Gulf. Cloud ERP supports both these needs, as customisation and enhancements can be done more easily with tools available on our cloud platform.
"Security has always been a key focus, and with the M7 chip Oracle has built in security. Encryption should be always on, there should be no option to turn it off. We believe that the further down into the computer stack you drive security, the more difficult it is to hack in. We've put security into silicon and this addresses a critical concern of our customer base.  Key Vault for storing encryption keys is important and this can be in the cloud or on-premise. Nobody at Oracle can read our customers' data in the cloud. All data is encrypted and the keys are held by the customer."