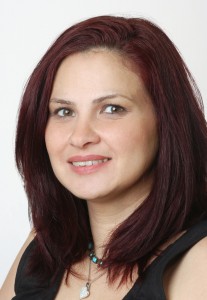 Blue Coat systems on Thursday announced that it had tied up with one of Lebanon's biggest internet service providers, IDM, which will now optimise its web content delivery with Blue Coat's CacheFlow appliances.
The CacheFlow appliances will significantly reduce IDM's server footprint and the related management expenses, Blue Coat said.
The firm pointed out that, with the CacheFlow appliances, IDM will be able to scale "seamlessly" to accommodate the sizeable increase in network traffic and subscriber numbers without additional bandwidth. This will appeal to a customer base that demands rich Web 2.0 content, Blue Coat said.
"The advanced caching technology that is at the foundation of our CacheFlow appliances ensures they are uniquely able to maintain a high rate of effectiveness even as the Web changes," said Hussam Abusamra, Regional Sales Director, Blue Coat Systems.  "For service providers like IDM, the ability to cache the most popular and bandwidth-intensive Web content closer to end users ends the cycle of constant bandwidth upgrades to support a growing number of subscribers accessing increasingly richer content."
IDM said that the new CacheFlow appliances would greatly enhance the surfing experience for its customers, without driving up its own operational expenses.
"Blue Coat's CacheFlow appliances provide the most efficient caching solution and meet all our expectations for higher throughput and improved quality of service. As an added benefit, they are free-running appliances that need minimal configuration and maintenance," said Samar Khalil, Network Management Department Director, IDM.
IDM is regarded as a pioneer in bringing the digital world to Lebanon, Blue Coat said.