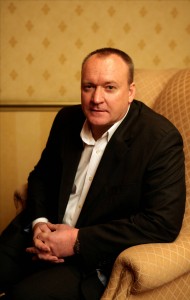 Infor on Tuesday announced that it had opened a customer support centre in Dubai Internet City, to support the firm's 650-plus customers in the Middle East. The support team will be able to serve both English and Arabic speakers, Infor said.
Infor has seen strong growth in the Middle East, having increased the number of its regional partners by 36% over the past year. The new Middle East team will now provide support to the growing partner base.
"At Infor, we believe that support must be much more than simply reacting to incidents or providing software upgrades," said Marylon McGinnis, Senior Vice-President of Global Support, Infor. "We understand the speed and quality of the information our applications provide are critical to our customers' operations and profitability.
"We know that our customers in the Middle East cannot afford to stand still, so we are investing to ensure they receive the optimum local support service in local language and in the same time zone," McGinnis added.
Infor has concentrated its Middle Eastern sales efforts on existing key growth areas, the company said. These areas include hospitals and complex, project-based manufacturing industries such as refrigeration, air conditioning and water systems. The firm has also targeted utilities, the public sector and government organisations.
"We're winning lots of brand new clients, most notably in hospitality and the discrete manufacturing sector, where manufacturers make complex, often highly customised, high-value, one-off products for customers," said Mike Hibbert, Channel Manager, Infor MENA, who added that the firm is looking to grow its presence in the Middle East.
"This new local support team is a fantastic new service, which will be warmly welcomed by our growing number of customers and partner network in the region," he said.
On the global scale, Infor has appointed 140 new partners and gained over 3,000 new customers over the past 12 months, with revenues climbing to approximately $2.5 billion.