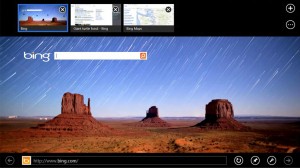 According to a report published on Friday, Microsoft is almost ready to release Internet Explorer 10 (IE10) for Windows 7, having told testers that the most recent build will be the last before the browser is released to the public.
Microsoft-watcher and ZDNet Blogger Mary Jo Foley, who broke Friday's report, cited sources enrolled in an invitation-only IE10 test group.
Officially, IE10 on Windows 7 remains in "Release Preview", a build that debuted on November 13, 2012. At the time, there was speculation that a final release would occur before the end of 2012, with estimates based on the development timetable for IE9. Instead, the browser will apparently launch in 2013.
Microsoft again declined to comment on IE10's shipping schedule.
IE10's public feedback website, which requires log-in using a Microsoft account, contains a wide variety of bug reports, hinting that Microsoft still has work to do before shipping a final version. Among them, a glitch that disables Windows 7's "Aero" interface graphical elements when IE10 runs.
IE10 will not be released for Windows Vista, the 2007 problem-plagued operating system, nor, with its retirement looming next year, Windows XP. Microsoft was the first and, so far, only browser maker to drop Vista, just as it was the first – and, again, the only – developer to abandon Windows XP last year when it shipped IE9.
IE10 is also the browser packaged with Windows 8 and its tablet-centric spinoff, Windows RT. The Release Preview of IE10 for Windows 7 can still be downloaded from Microsoft's website.