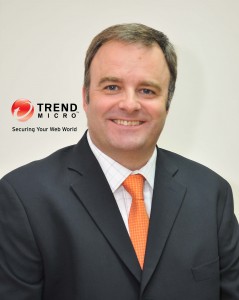 The growing number of organisations in the Middle East turning to virtualisation and cloud computing is a good thing, but they must protect themselves from threats, says Chris Moore, GM at internet security firm Trend Micro MEA.
"Regional business are increasingly looking to adopt cloud computing and virtualisation, and this is the right step forward," Moore said.
However, Moore emphasized that with this shift comes a growing need to protect data.
He said traditional network security will no longer apply and virtual environment solutions must be sufficiently flexible to accommodate a new diverse generation of security practices.
"Business must also secure their virtual environment. Today, the major threat of theft is not cash at gunpoint in a bank, but identity theft, theft of corporate secrets left in unsecured machines and in taxicabs, and a broad range of sophisticated cyber threats," he said.
To provide security of virtual machines (VMs), Trend Micro says enterprises need a virtual software appliance to protect them against cyber threats. Such software allows visibility to inter-VM traffic and provides other security benefits specific to virtualisation, such as inter-VM security, virtual patching for hosts that are created, and efficiency of anti-malware module performance.
Trend Micro believe their Smart Protection Network solution provides an optimal combination of approaches that protects traditional physical resources, virtual resources, and workloads wherever they may be, including in the cloud. It promises to ensure that all resource and workload agent protection is resilient and up-to-date, and security is deployed on the hypervisor to protect all guest operating systems from a single location.