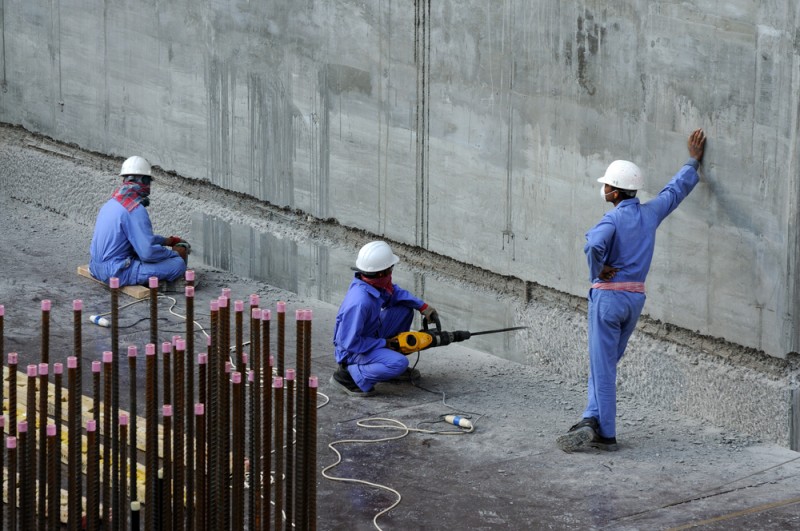 The UAE and India have signed an historic agreement that could stop unscrupulous local employers who fail to deliver on contractual promises to migrant workers from the South Asian country.
India's eMigrate system will be linked to the UAE's Ministry of Human Resources and Emiratisation within a few months, the Indian envoy to the UAE told local media.
A memorandum of understanding was signed between the two countries in Abu Dhabi during the state visit of Indian prime minister Narendra Modi on 10th February.
The MoU will also see both countries collaborate to end existing malpractices, combat trafficking and organise collaborative programmes for education and awareness of contractual workers.
The Indian eMigrate system was launched in 2015, and is an online registration system for foreign employers to recruit Indian workers.
Indian citizens who have Emigration Check Required (ECN) stamp on their passports have to get their job offers cleared through the eMigrate system.
The process was introduced after Indian workers fell victims to unscrupulous recruiting agents who would not deliver on contractual promises.
"We have established a technical group to link the eMigrate system with that of the UAE national system," Navdeep Singh Suri said. "Once that happens, and I expect it to happen in three to four months, we can start the process.
"The problem of contract substitution is endemic. Somebody gets a contract of AED 2,000 and comes here to find that they are getting only AED 1,500. This will end. We want the maximum number of workers to come through the eMigrate system because that enables them a degree of protection. And once we integrate that into the UAE system, then it really does make a quantum leap in terms of protecting the rights of our workers."
The ambassador said that once the systems are linked, the same job contract that is filed under e-migrate will also be accessible under the UAE system.