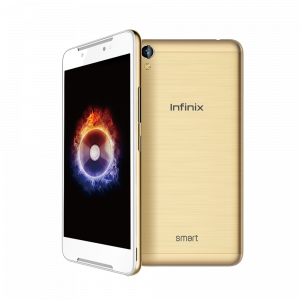 The Shanghai-based technology firm, Infinix, will launch its new flagship model the Zero 5 in Dubai this week on 14th November.  In partnership with regional e-commerce company Souq.com, the global launch of the Zero 5 will take place at the FIVE Palm Jumeirah hotel in Dubai. The phone will be sold through Souq.com and at Infinix's point of sales throughout the GCC.
Infinix is a premium smartphone brand from TRANSSION Holdings designed for young generations who desire to live a smart lifestyle. Established in 2012, Infinix said it is committed to building "cutting-edge technology and fashionably designed dynamic mobile devices to create globally-focused intelligent life experiences through a merging of fashion and technology." Through daily interactions these intuitive products become part of a lifestyle that represents trend-setting and intelligent experiences for young people around the world. Infinix currently promotes four product lines: ZERO, NOTE, S, and HOT in a global marketplace reaching countries in Europe, Africa, Latin America, Middle East and Asia. With the brand spirit of challenging the norms, Infinix smart devices are designed specifically for young people who want to stand out, reach out and in sync with the world, said the company.
 According to the firm, over 150 customers and VIPs are expected to fly in from around the world for the launch event, from countries including India, Egypt, Saudi Arabia, Nigeria and the Philippines.
 The company said that holding the company's biggest product unveil to date in Dubai affirms its belief that the brand has huge potential for growth in the UAE and GCC markets. Infinix said, "Zero 5's innovative design and features, particularly the camera, will shock the industry and offer best-in-class products in the smartphone sector."
 To celebrate launching the phone in Dubai, the company has teamed up with a UAE resident artist known locally for his photography. The photographer spent two weeks with a Zero 5 in hand, snapping a range of images such as Dubai's famous architecture and landscapes, Instagram-style food shots and portrait masterpieces. The photographer's gallery of Zero 5 work will be displayed exclusively at the Zero 5 launch event.
 Alongside the unveil of the Zero 5, Infinix will also announce its latest pair of over-ear active noise-cancelling headphones, the Quiet X.
 Stay tuned with Tahawultech.com to be the first to know about the specifications and features of both the Zero 5 and the Quiet X.