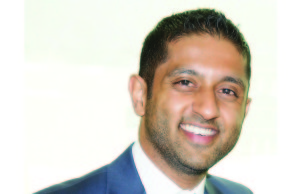 Infoblox, an automated network control vendor has appointed regional value-added distributor StarLink as its distributor. The distributor will sell, install and support the vendor's products and solutions through its channel partners to customers in the Middle East and Turkey.
"Our patented Grid technology helps businesses automate complex network control functions to reduce costs and increase security and uptime. With demand increasing, security attacks becoming more sophisticated, and complex new protocols like IPv6, organisations must be prepared. Cementing our distribution force with StarLink enables us to expand our revenue further in the regions they cover, gain more market share and increase our channel breadth," said Dr. Cherif Sleiman, General Manager, Middle East & Turkey, Infoblox.
"Access Control is one of our fundamental solutions, so enabling our Channel to offer complete network visibility to their customers with Infoblox's best-of-breed DDI technology is a great milestone. Other core pillars of our story are Advanced Threat Protection Vulnerability Management, and with the rapid rise in DNS-based attacks lately, our Partners can now help enterprise and government customers in the region combat pervasive threats and protect their networks against DNS vulnerabilities," said Avinash Advani, VP, Business Strategy, StarLink.