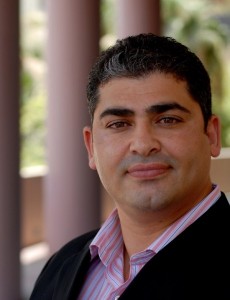 Infoblox, the automated network control company, has announced that it will showcase its latest solutions in DNS, DHCP, and IP Address Management (DDI), secure DNS and network automation technologies at GITEX Technology Week, 12-16 October, 2014.
Cherif Sleiman, General Manager, Middle East, Infoblox said, "GITEX offers a great platform for our company to expose our brand and showcase our products and capabilities to decision makers from various segments of the market that attend the event."
"As a market leader in enterprise-grade DDI as declared by IDC in a recent report, and with over 7,500 customers world-wide, we are always looking to share best practices and rich technology insights with the community. At the same time, we are eager to gain a greater understanding of how Infoblox can help current and future customers in the Middle East based on a customised approach to the region's specific needs," he added.
According to the company, Domain Name System (DNS) security is an area that regional organisations will start paying greater attention to as they begin to understand the damaging consequences of inadequate security measures.  DNS is a foundational Internet technology used in every non-trivial IP-based transaction. If it's not working properly, Internet transactions can grind to a halt leading to disastrous results including lost revenue due to downtime, diminished customer satisfaction and lost productivity.
"Security of DNS infrastructure should be a top priority for organisations in the Middle East, but unfortunately statistics show that DNS servers and zone data are often neglected, which leave enterprises vulnerable to attacks. These attacks go well beyond DNS DDoS. There are multitudes of different attack vectors, which most DNS servers cannot detect or protect against. The Advanced DNS Protection solution from Infoblox offers intelligent defense against the widest variety of attack types—not just volumetric attacks—to ensure secure, resilient, and trustworthy DNS services," says Sleiman.
Another focus for Infoblox at GITEX will be on the company's cloud solution, as private clouds are rapidly gaining traction in the region.
Infoblox will be exhibiting at GITEX from stand number D1-27 at Dubai World Trade Centre (DWTC).