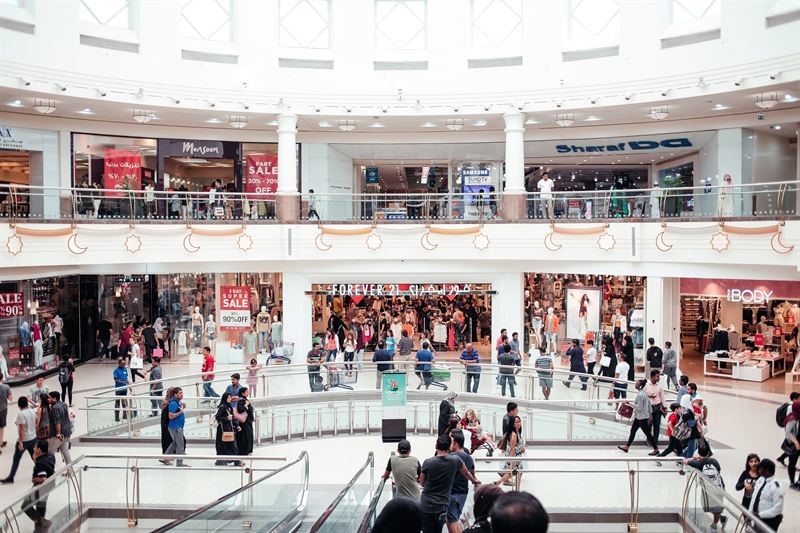 Technology innovations — such state-of-the-art live events, virtual shopping screens, and 3D sound environments — are catalysing the GCC's retail growth to hit a record high of $313 billion by 2021, industry experts announced today at InfoComm MEA.
Over the next four years, the GCC's retail sector will grow by 25 percent to $313 billion, according to a recent Alpen Capital report.
As malls rise and expand across the region — such as City Centre Al Jazira in Abu Dhabi, the Mall of Saudi in Riyadh, and the Mall of Oman in Muscat — retailers are investing in audiovisual technology to transform the in-store experience.
"Audiovisual innovations are the biggest game changers for transforming the atmospheric and spatial qualities for GCC Smart Cities and smart interiors. In interior design intangible material such as lighting, music, acoustics, and visual technology can combine to transform the identity of a place and its experience" said Dr Dolli Daou, Director, Association of Professional Interior Designers in the UAE, on the sidelines of today's opening of InfoComm Middle East and Africa (MEA).
"To drive success, GCC mega-project developers need to integrate audiovisual experts with interior designers from the beginning of the design process in order to provide customers and end-users with the right information and experience, which in turn will drive new revenue streams and design innovations," added Dr Daou.
InfoComm MEA, being held under the theme of "See the Future of Networked Communications," is set to host more than 100 exhibitors from 20 countries.
Showing the strong regional growth, the Middle East and Africa spend on professional audiovisual solutions will grow to $12 billion by 2022, according to a new report by the professional audiovisual industry association AVIXA, co-organizers of InfoComm MEA 2017.
As malls transform into shopping destinations, live events – from concerts to promotions – are increasingly central for malls to differentiate themselves from the e-commerce experience.
"GCC malls are no longer only about shopping – with mall operators and retailers transforming malls into entertainment destinations. Professional audio solutions are central to having effective live mall events and celebrations, interactive promotional signage, and setting the atmosphere in shops and venues," said Hans J van den Berg, CEO, AudiCom Middle East and Africa.
Dubai-based AudiCom Middle East and Africa is a manufacturer and distributor of audiovisual systems such as mounting systems, LCD panels, and projection screens.