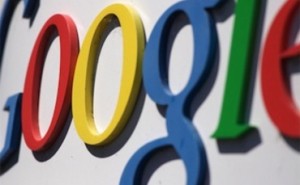 The UK's Information Commissioner's Office (ICO) is threatening legal action and fines against Google over its updated privacy policy.
The ICO is working with the other 27 data protection authorities across Europe in response to Google's privacy policy. Data protection bodies in France and Spain have already threatened similar action against Google.
An ICO spokesperson said, "We have written to Google to confirm our findings relating to the update of the company's privacy policy. In our letter we confirm that its updated privacy policy raises serious questions about its compliance with the UK Data Protection Act."
The spokesperson said, "In particular, we believe that the updated policy does not provide sufficient information to enable UK users of Google's services to understand how their data will be used across all of the company's products.
"Google must now amend their privacy policy to make it more informative for individual service users. Failure to take the necessary action to improve the policies compliance with the Data Protection Act by 20 September will leave the company open to the possibility of formal enforcement action."
In response, Google said, "Our privacy policy respects European law and allows us to create simpler, more effective services. We have engaged fully with the authorities involved throughout this process, and we'll continue to do so going forward."
Google moved to change a number of service usage policies last year. The ICO can fine Google up to £500,000 for breaches of the UK Data Protection Act.
The ICO recently threatened other action against Google if it didn't destroy Street View Wi-Fi data it holds by 25 July.