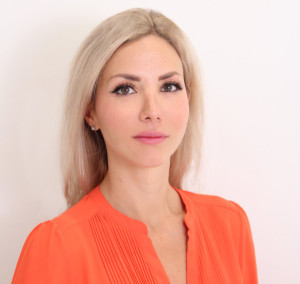 Ingram Micro has announced its Microsoft Silver Learning Partner status across the Gulf region.
Attaining the Microsoft Learning competency exhibits partner expertise in Microsoft comprehensive training solutions. Equipped with exclusive educational resources, the latest software and support, Ingram Micro as a learning partner has the tools necessary to provide training based on Microsoft technologies and solutions, said the company.
"Ingram Micro Training has demonstrated solid customer commitment and continuous innovation in its education offerings globally," said Zornitza S. Hadjitodorova, Head of Ingram Micro Training Middle East and Africa (MEA). "With the addition of Microsoft to our training portfolio in the region, we further validate our dedication to developing not just our channel partners, but also as many of their customers as possible. Microsoft's footprint is massive and as the company's largest distributor globally, Ingram Micro is confident its Learning Partner status will further support Microsoft's mission and goals through primarily focusing on cloud."
Carla Hansen, Partner Business and Development Lead, Microsoft Gulf, said, "Microsoft continuously aims to assist businesses realise the promise of new technology and maximise its value for enabling progression and innovation. By achieving Silver Learning Partner competency, which represent capability, expertise and commitment, Ingram Micro can leverage Microsoft's latest cloud tools and learning resources to provide trainings that help business partners and customers operate efficiently in the markets they serve. Our partners have access to exclusive Microsoft expertise that defines them and enables them to push the boundaries of advancement, allowing them to achieve more."
To further support channel partners, as Microsoft Certified Partner for Learning Solutions, Ingram Micro Training MEA will also participate in the Microsoft Assurance Training Voucher programme.
IMT will help organisations maximise the value of their Software Assurance Benefits, ensure they redeem Microsoft Software Assurance Training Vouchers and get free training for select Microsoft training courses.