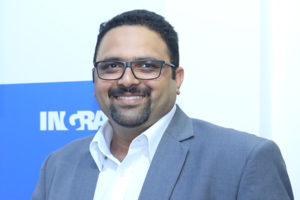 Ingram Micro has announced the launch of its Cloud Marketplace – a fully automated portal for resellers to order, provision, manage and bill the cloud services from multiple vendors in a single place – at GITEX 2016.
Rahul Bhavsar, Director, Cloud Sales, Ingram Micro META, says, "The Ingram Micro Cloud Marketplace is an ecosystem of buyers, sellers and solutions that enables partners to purchase, provision, manage and invoice a wide range of cloud solutions from a single portal.
"Our core strategy is to leverage on our existing relationship of channel partners by providing them with a platform, which is easy, highly scalable and can automate the processes of the cloud business."
This platform places the distributor among the world's leading cloud aggregators. With today's launch, the following cloud solutions have been added to the Cloud Marketplace including Microsoft Office 365 through the Microsoft Cloud Solution Provider (CSP) programme and a suite of migration services from SkyKick which allows service providers to move their customers' mail and related data to Office 365 in an easy way for increased sales velocity and reduced project risk. A number of additional cloud offerings including Dropbox for Business and BitTitan are expected to be added soon.
"Our own platforms, Odin and Ensim, along with our 1700 plus global vendor relationships make us unique in the world. Ingram Micro Cloud Marketplace adds great value to our resellers because they can take advantage of the world's leading cloud management platform at no additional cost and we help them build a strong cloud business," he adds.
Partners can look forward to the company's cloud focused event in the region – Ingram Micro Cloud Summit – META, which will take place next month. The event will have over 120 cloud resellers and over 10 leading cloud vendors across the region.
"The key benefits for resellers to attend this event include learning best practices, knowing about new cloud products and talking to industry experts. It will feature strong content and knowledge from keynote speakers and a panel discussion from the cloud industry leaders," says Bhavsar.