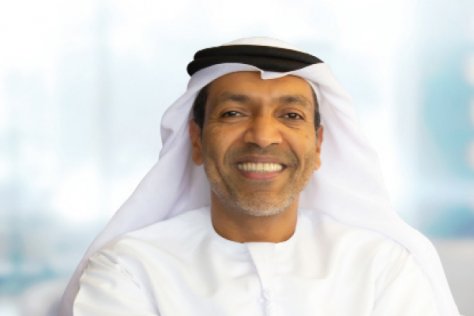 Injazat Data Systems, a Mubadala company, has announced two important strategic partnerships at this year's GITEX Technology Week.
The UAE-based organisation will support the development of Sharjah Investment and Development Authority (Shurooq) from a traditional OnPremise model to a hybrid cloud model where most of the data is held on the cloud with only crucial data held on premise.
Khaled Al Melhi, CEO of Injazat, said "We are pleased to partner with Shurooq on this venture and provide them with a digital haven. With this transition, Shurooq will be able to conduct its operations with higher sophistication and efficiency. Our work with Shurooq will only further the UAE's digital stature in a time of rapid technological growth. Injazat has always been an advocate for innovation and a facilitator of digital development for both private and public entities."
Injazat has also signed a strategic agreement with Abu Dhabi General Administration of Customs to be responsible for their mission-critical IT infrastructure. Injazat is committed to delivering Data Center services of the highest standards and provide a secure and reliable environment for AD Custom's mission-critical IT infrastructure and systems through its Tier IV Data Center, the first certified commercially available facility of its kind in the region.
"This strategic agreement will be beneficial to Injazat business operations in the region. Injazat is honored to be awarded this agreement by a company with a stature of Abu Dhabi customs and we will repay the faith put into us with the highest quality standards available globally, which will include supporting Abu Dhabi Customs in their current and future endeavors by providing high quality customer-centric services. This partnership furthers Injazat vision of adding value to the services of government organisations and helping them achieve high ROIs for their IT capabilities," said Al Melhi.
Injazat has been supporting national public and private organisations in their digital transformation journey. Al Melhi said they are proud to work with these organisations to manage their infrastructure and technology services.
"We are very glad to have concluded two very important strategic signings at this year's GITEX. Both of them are part of a mutual leadership decision that will allow us to serve them and their core infrastructure and technology services."
Al Melhi also discussed Injazat's digital ventures – strategic solutions that look into the healthcare and smart cities sectors.
"We have two strategic digital ventures, Hassantuk and Malaffi. We are proud to be entering this race into healthcare and smart cities, which is allowing us to be a true partner for government organisations. These two digital ventures are based on a Build Operate Transfer (BOT) model – this allows us to invest at the beginning of a project, operate the investment and then transfer it to our customer later on.
"We are diversifying a lot in terms of areas we want to enter. Our purpose is to empower human achievement, so we are focusing on a citizen-centric approach with our solutions. We strongly believe that whatever we do needs to serve our citizens in the UAE, and eventually beyond."
Hassantuk, one of the strategic digital ventures mentioned by Al Melhi, is revolutionising the UAE's ability to respond to emergency events, as part of the country's goal to be one of the safest places in the world, by making use of smart monitoring equipment, a private secure mobile network, and advanced AI capabilities in the control centre.
Injazat, since its restructuring this year, has become an important regional digital transformation enabler. It has already partnered with some of the largest organizations in the region to provide quality digital solutions that will eventually change the facilitate companies to adopt digital technologies swiftly.
As part of the Mubadala, Injazat currently operates with more than 1,500 employees and has significant public and private projects that include digitizing Abu Dhabi's healthcare database and building emergency response capabilities in the UAE.