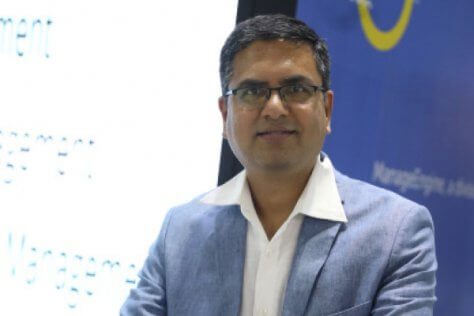 ManageEngine Vice President Rajesh Ganesan delves into the latest trends in the security market and highlights why constant education is key to staying cyber resilient.
What have been some of the latest trends in the regional cybersecurity market?
The cybersecurity market is evolving rapidly, especially with targeted and sophisticated cyber-attacks on the rise. Digital Transformation has set the pace for network and IT security across verticals especially in the banking and finance sector. Crypto jacking, nation-state attacks, attacks on smart devices, advanced phishing attacks are a few of the latest cybersecurity trends and the region will also see increased data privacy regulations in the days to come.
How should organisations evolve their security strategies?
In addition, sophisticated cyber threats have evolved in the wake of digitalisation. As a result, IT security players need to be more proactive and preventive. Today, no enterprise is completely immune to cyber threats and vulnerabilities. We all learned that painful lesson when crucial attacks like the WannaCry and NotPetya ransomware crippled institutions around the world. Maintaining a secured network with robust cybersecurity solutions must be an ongoing activity rather than a once-a-week security check. Any organisation that fail to take action remains vulnerable to the next wave of cyber-attacks, whenever it comes.
Insider threats remain to be one of the biggest challenges that organisations face today, how can ManageEngine help them address this issue?
There needs to be constant education and training within the workplace. Organisations need to instill a security-aware culture by ensuring that everyone within the enterprise have a proper understanding of the cyber risks and the proper steps to take action. We provide our customers with training sessions focused on the skills needed to simplify IT management and maximise business productivity by aligning IT operations with business strategies. These programmes enable IT teams and partners to better understand how IT management tools can be used to enable cyber resilience.
Additionally, we will soon launch a new product called PAM360, which is focused on providing organisations with a holistic security solution that will enable security teams to manage and control employees' access to the company's resources.