Crowdstrike, the leader in cloud-delivered endpoint security, is showcasing their unique offerings at this year's GITEX Technology Week 2019.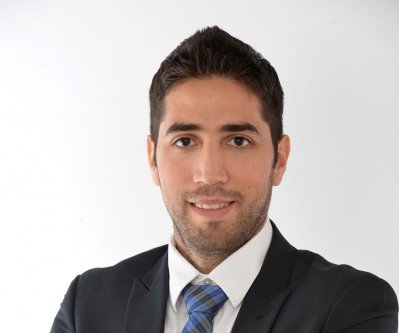 Roland Daccache, Senior Consulting Sales Engineer, META at Crowdstrike explained how the security leader offering features a unique platform based on a single agent and single management consult.
"Our platform offers end-point protection and Endpoint Detection and Response (EDR) capabilities, infused with threat intelligence feeds. This is a unique offering in the region and globally which help us protect organisations from the smallest SMB up to customers who have hundreds of thousands of endpoints. This is what makes us unique in the market," explained Daccache.
Crowdstrike's approach to cybersecurity reflects Gartner's predictions for the following years. By 2022, according to Gartner, 50 percent of all security operations centers (SOCs) will transform into modern SOCs with integrated incident response, threat intelligence and threat hunting capabilities, up from less than 10% in 2015.
Daccache also fully understands that in today's digital economy, as data grows at a faster rate than ever before, organisations demand the best security solutions out there.
"Today data is no longer confided to a data centre. Data is sitting on virtual machines, VDI, cloud assets, and we even see customers deploying multi cloud structures. Crowdstrike is in the best position to protect these workloads, whether they are on-premise, on the move or in the cloud.
"Crowdstrike offers a single unified management consult to offer visibility and protection into these assets. We are helping customers in their digital transformation journey by protecting their workloads no matter where it is," continued Daccache.
Crowdstrike is also leveraging artificial intelligence to provide comprehensive solutions for their customers as their demands change and signature or behavioural indicators are not enough to protect their assets.
"Third party reports from the likes of Gartner constantly feature Crowdstrike as a top technology platform. The reason behind this is that we think differently – we believe that the old approach of protecting endpoints using signature or behavioural indicators needs to shift towards machine learning and artificial intelligence," explained Daccache.
"In light of this, we have built our cloud-based engine with the best data scientists in the world to protect our customers based on artificial intelligence technology as well infused threat intelligence."
CrowdStrike Falcon® platform, their flagship product, offers instant visibility and protection across the enterprise and prevents attacks on endpoints on or off the network by leveraging artificial intelligence.
Crowdstrike is using their presence at GITEX 2019 to connect to customers, prospects and partners, and to showcase the "latest and greatest" of their technologies, said Daccache.