Expo 2020 Dubai Bureau has reaffirmed its commitment to inspiring collaboration and driving innovation globally through a series of initiatives and events held during the first-ever UAE Innovation Month.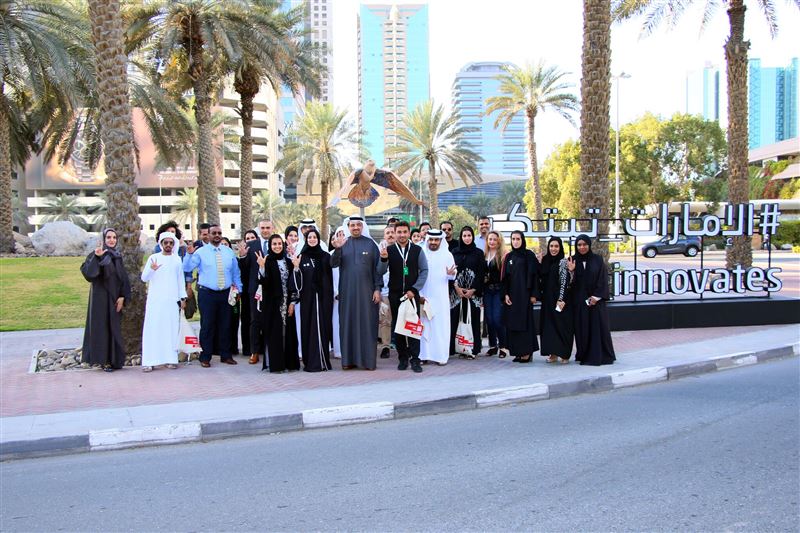 Throughout February, the bureau organised and participated in more than 20 events, in collaboration with Premier Partners and other entities across the UAE, engaging key stakeholders from government, business, academia and the general public.
The activities demonstrated Expo 2020's participation in UAE Innovation Month, an initiative launched by the UAE Government to help create and celebrate a widespread culture of innovation in the UAE.
During the Innovation Month Expo 2020 signed a number of partnerships with its Official Premier Partner for Intelligent Infrastructure and Operations, Siemens, and Official Sustainable Energy Partner, Dubai Electricity and Water Authority (DEWA), to launch the region's first solar-driven hydrogen electrolysis facility.
This initiative is expected to accelerate the integration of renewable energy into the power supply and pave the way for the transition to a sustainable and green economy in the UAE.
Najeeb Mohammed Al-Ali, Executive Director of the Dubai Expo 2020 Bureau, said, "As one of the largest global programmes to focus on creativity and human ingenuity, UAE Innovation Month significantly contributes to strengthening the country's position as a global innovation hub.
"As the upcoming World Expo, Expo 2020 Dubai is proud to support the initiative and the UAE's wider innovation strategy, which aims to inspire and support innovation to create a lasting impact on society."
Al-Ali highlighted that innovation is at the heart of Expo 2020, as the underlying element of its main theme, Connecting Minds, Creating the Future, and its three sub-themes: Opportunity, Mobility and Sustainability.
Expo 2020 aims to inspire nations, businesses, entrepreneurs and youths to find creative solutions to global challenges, proving that innovations can come from anyone, and anywhere.
"World Expos have always been about showcasing innovation on the global stage, and Expo 2020 Dubai is no exception. Innovation is in our DNA. Not only will we provide a platform for participants and partners to showcase and demonstrate innovative content, but innovation will be embedded in our site and throughout our operations to ensure an exceptional visitor experience.
"Equally important for us is to ensure we create a meaningful and sustainable legacy for future generations to use the smart infrastructure that will be built for Expo 2020," said Al-Ali.