Instagram has teamed up with GIPHY to enable users to add vibrant and animated GIF stickers to any photo or video on Instagram Stories.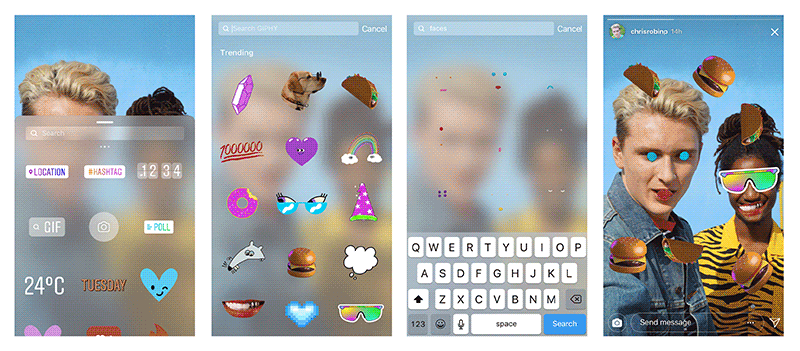 You can now add moving sparkles, word art or fun accessories like sunglasses or hats to your stories, by simply tapping the blinking 'GIF' option when you tap to add a sticker to a photo or video.
While stickers have been fun, they've fulfilled the role of a sticker – in that they stick, and don't move. Now, you can browse what's currently trending or search for a moving sticker to match just about any moment, turning even the most mundane photo or video into an expressive and entertaining work of art.
Instagram has also revealed that in the coming weeks, it plans to roll out the ability to upload photos and videos of any size to Stories – meaning you'll never have to crop that perfect group shot again (an issue Instagrammers everywhere have faced since Stories were first introduced.)
The new feature will enable you to share the photo or video in its original dimensions, whether it's square, portrait or landscape. Any extra room will be filled with a custom colour gradient, and you can always zoom in on the photo to fill the screen.
The GIF feature is available now on the latest update of the Instagram app.