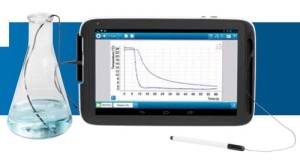 Intel has posted information on its website about new tablets for the education market with 10-inch and 7-inch screens, Atom chips and the Android operating systems code-named Ice Cream Sandwich and Jellybean.
The Intel Education Tablet with a 10-inch screen has a dual-core Atom Z2460 chip, also code-named Medfield, which was used in the first Intel-based smartphones from Lenovo, Xolo and others. The tablet provides more than 6.5 hours of battery life, according to a product brief published on the chip maker's website.
The 10-inch screen displays images at a resolution of 1280 x 800 pixels. The tablet weighs approximately 689 grams. Other features include 16GB of storage and a stylus.
Also listed was the Intel Education Tablet with a 7-inch screen and Android 4.1. It runs on Intel's single-core Atom Z2420 processor, which is also used by companies like Asus in sub-$200 tablets and smartphones. The Intel tablet provides more than 7.8 hours of battery life, according to a product brief.
The 7-inch tablet weighs 355 grams and the screen can display images at a 1024 x 600 pixel resolution. It offers 8GB of storage.
Both the tablets have Wi-Fi, a micro-USB slot, a 0.3-megapixel front camera, 2-megapixel rear camera and McAfee security software. The 10-inch tablet includes Bluetooth, which is an optional feature in the 7-inch tablet.
Intel did not immediately respond to requests for comment about pricing and availability.
The tablets come with Kno Textbooks software, which Intel acquired in 2011. Using hardware features, the software can also turn the tablet into a virtual laboratory, library or a canvas for students to write or paint on.
Intel does not make the tablets, but provides hardware reference designs for device makers. Intel's last tablet was the Studybook, which had a 7-inch screen and was introduced last year. But the company has adopted the name Education Tablet for its latest designs. Though the products are mostly targeted at the education market, many small device makers have adopted the designs for products sold commercially.
Update:  Due to a reporting error, the story "Intel website lists new 10-inch, 7-inch Android tablets," posted to the wire on Monday, misidentified the code-name of Android 4.0. The story has been updated to reflect all versions of Google's Android OS used in Intel's Education Tablets.