IntelliSoft is delighted to be recognised and been awarded "Best Partner Excellence for Partner-Packaged Solution" award at the Partner Success Summit 2022!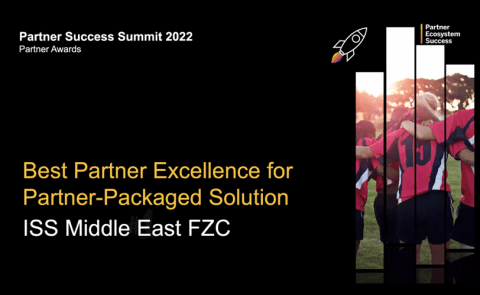 Awards were presented by SAP to the top-performing SAP partners in ME South that have made outstanding contributions to driving digital transformation for businesses that use SAP solutions. Partners with SAP help customers adopt innovation, gain results rapidly, grow sustainably, and run more simply with SAP solutions.
Ravi Pincha, CEO of IntelliSoft: "This award is a recognition of our commitment to deliver innovation to Automotive and Heavy Equipment dealers globally. I would like to thank the SAP team for recognising the innovative approach we have taken in developing a fully qualified partner packaged solution autoExpress – addressing the specific business needs of the Automotive industry. We would also like to express our gratitude to our amazing clients that we partner with every day".