ISS has recently signed a partnership agreement with Xerox Emirates to implement SAP Professional Services.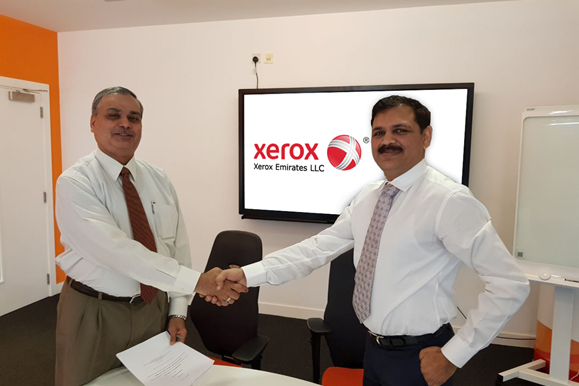 Under the agreement, ISS will enable Xerox Emirates' SAP Application Upgrade to EHP7 version.
ISS is a SAP Gold Partner in the MENA region. The firm offers a range of products and services across SAP Platform. Services include ERP, S/4 HANA Business Suite, LoB Solutions, analytics, mobility, cloud and SoH. It is also a SAP value added reseller, SAP Services Partner and SAP PCoE Certified partner with presence in Bahrain, UAE, Kuwait, KSA and India.
"Xerox is a very prestigious account for us and we are committed to bring them success and we see them as a long term partner," said Ravi Pincha, CEO, ISS Middle East.
According to the ISS, the SAP Professional Services deal with Xerox Emirates also include the integration of multiple in-house systems such as Salesforce, VAT implementation and BI reporting from core ERP. This will help Xerox to utilise additional features such as Fiori and other features provided by SAP in EHP7 enhancement package. It will also enable the firm to manage VAT from year 2018 and seamlessly integrate multiple systems in their current environment. The project implementation duration is estimated at three months followed by HyperCare.
"We chose ISS over the other vendors as ISS offered us optimum solution to our issues which will help maximise our SAP utilisation and benefit us immensely with minimum further investment," said Sarvesh Anand, Financial Controller, Xerox Emirates