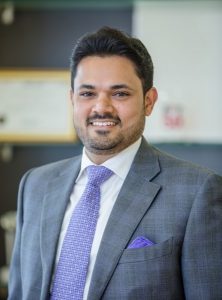 ISYX Technologies has successfully held a joint workshop with Microsoft on the challenges faced by the construction and building materials industry. The event focused on how specific solutions provided by ISYX Technologies using Microsoft Dynamics 365 can improve the productivity of the industry players on various projects.
The key objective of the workshop was how to focus on the improvement of specific project parameters like sales automation, supply chain and delivery, material estimation, project P&L management, dashboard, KPI's per project, resource allocation per project, service maintenance, among others.
ISYX Technologies' CEO Sharoon Shamsuddin said while construction is important for the world economy, it has a poor record of productivity. Construction related spending accounts for 13 percent of the world's GDP, but its annual productivity growth has only increased by 1 percent over the past 20 years.
"There are two characteristics linked to the lack of automation and innovation in the construction industry. First, it is a highly-fragmented industry making integration cumbersome, and second it is among the least digitised end-to-end, ranking just above agriculture and below hospitality and healthcare," said Shamsuddin. "Having other business ventures such as construction and asset management, I certainly see the potential of a digital future for the construction industry, where the decision-making functions will be moved to intelligent software and the devices that run on it."
The McKinsey Global Institute has identified ten root causes for the low productivity in the construction industry. They include three from within external forces, three from within industry dynamics, and four from within firm-level operational factors. Some of these include inadequate design processes, poor project management, under investment in innovation and digitisation, insufficiently skilled supervisory and frontline workers, among others.
Clashing behaviour among the various construction eco-system players is also responsible for the continuing low productivity. Suitable action in seven areas can boost the sector's productivity by an estimated 50 to 60 percent, including regulations, contracts, design, procurement and supply chain, onsite execution, technology and innovation, and reskilling workers.
"Our solutions which are built on the Microsoft Dynamics 365 platform, are meant to digitally transform the legacy project approach prevalent in this industry and boost gains for vendors, suppliers, contractors, consultants, and the end customer. The Microsoft D365 solution, covers an extended collaboration model linking design, construction and operations. It covers various stages like digital mockup, design review, process simulation, project management and facility management. The solution provides a single place to understand the complete project performance including, portfolio analysis, project progress analysis, punch list analysis across projects, cash flow, EVA, and other variables," said Shiva Kathiresan, VP Applications, ISYX Technologies.
D365 is completely project-centric and is a work-breakdown structure, driven solution. It covers actual versus budget variance analysis, material variance, labour variance, cash flow analysis, EVA analysis, projected cash flow over six-month period, project portfolio analysis, among others. It provides coverage for every process of a project based organisation.
This includes inquiry, estimation, quote, sales order, planning, execution, cash, RFQ, procurement, quality, payouts, financial planning, project dashboards, work breakdown and activity alerts, workflows and hand offs, knowledge base, field service management, among others. Other solution capabilities include BIM integration, GIS and map integration, augmented and virtual reality capability, and IoT integration.