CNME Editor Mark Forker secured an exclusive interview with Jose Rivas, Vice President of Global Sales, Emerging Markets at Shure, to find out how the company is leveraging their portfolio of solutions to empower the work from anywhere world – and why Shure is 'obsessed' with delivering high quality products to their customers.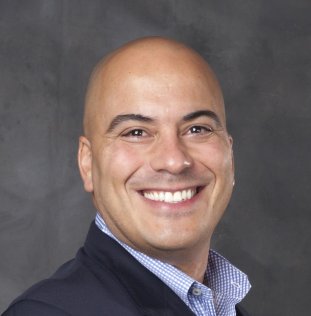 We now live in a 'work from anywhere' world, and that rapid shift to a hybrid workforce has resulted in a huge dependence on high-quality collaboration technology to ensure business continuity and efficiency is retained outside the parameters of the traditional office space. Can you tell our readers how Shure has leveraged their product portfolio to help businesses have higher-quality collaboration experiences? 
For almost a century, Shure has developed high-quality audio electronics that are reliable and built to last. In today's working environment flexibility is key and we offer solutions that can help ensure a collaborative experience whether it is in the office, reconfigured office, or home working.
With Stem Ecosystem, organizations can have audio devices that adapts to different spaces and budgets: from teams trying to economically kit-out facilities for hybrid working or simply for smaller rooms within a bigger AV project.
As it is equally important how teams are equipped at home, solutions like Shure MOTIV ™ Microphones or AONIC Headphones enhance the home-working experience and users can sound professional when joining their meetings remotely.
With Microflex® Ecosystem meeting rooms can be easily adapted for different purposes: from all hands meetings, classrooms, and hybrid events, while ensuring exceptional audio for all of them. But now, it's not only about product. Shure has also established technology partnerships with key unified communication platforms to ensure our products work well together. For example, Microflex Ecosystem is certified for Microsoft Teams and Shure MV7 Microphone is Zoom certified, being the first to receive the new professional microphone certification for Zoom.
Thanks to the quality of our products and these, among other tech alliances, we can ensure our customers have great experiences with our audio and conferencing solutions. Users can feel equally part of the meeting regardless of where they are participating from.
Shure has become a market leader because it gives customers the autonomy to choose the product that works for them, and the flexibility of Shure's products allows for this to happen. Can you tell us more about what inspires the innovation behind your products – and why you believe having that flexibility for customers is so important in today's digital economy? 
At Shure, we have a deep audio experience that we leverage when designing our products.
We know what works on stage, in extremely demanding environments during live events, in broadcast, and we want to deliver those outstanding experiences to everyone in the workplace and classrooms.
As a global company and having teams collaborating remotely daily, we experience our own products ourselves, so we have a passion to make them better and better. We also collaborate closely with our customers and partners.
This helps us understand their frustrations and demands, but also to stay ahead of market trends. We use this feedback and our expertise to deliver the highest quality products and audio solutions. That is what inspires us.
We understand that we live in a fast-paced, changing environment that requires us to be flexible. Today's hybrid, hyflex and remote environments mean that there are new ways for businesses to work, and those change daily.
Participants can join a meeting in person one day and the next day join from home. Creating a technology that easily adapts to this flexible environment is fundamental. But businesses also need to equip their teams with gear that can adapt to this working model, and this means providing systems both for meeting rooms and at home.
Can you provide us with more information on the unique audio capabilities of your Microflex Ecosystem and Stem Ecosystem – and what are the key benefits it provides for businesses that integrate these products into their day-to-day operations? 
Microflex Ecosystem and Stem Ecosystem provide high-quality audio for customers, whether their needs are simple or complex.
For corporations, governments, higher education, or greater organizations that might have bigger investment possibilities, Microflex Ecosystem portfolio, which recently added the MXA920 Ceiling Array Microphone, brings outstanding audio quality to even the most difficult meeting and teaching spaces.
These devices undergo exhaustive development processes and quality tests in our labs, and easily integrate with third-party AV equipment. They also allow spaces to adapt to different situations. We know that some broadcasters and film production companies have been using some Microflex Ecosystem solutions on set and in studio.
With Stem Ecosystem portfolio, Shure offers a customizable solution that require a more straightforward audio and control package which local IT teams can deploy in standard meeting rooms.
For small businesses or simply smaller meeting rooms within a larger AV project can have consistent and effective audio with these solutions. Now with an enhanced acoustic performance thanks to the firmware 2.5, recently announced. It is easy to use, scalable and can be combined with other communication platforms.
What are the biggest challenges businesses face when it comes to collaboration technology – and how does Shure offer a remedy to that issue in terms of the products they provide? 
There are several challenges business face when it comes to collaborative technology: for example, products with limited capabilities being deployed in unsuitable environments, budget restrictions, complexity of installation and scarcity of AV professionals with the necessary technical skills.
For these challenges, Stem Ecosystem is a great solution, as it can be installed and scaled by IT teams without specialist AV skills, it can be configured for every type of meeting and teaching space to give a cost effective, and user-friendly communication experience.
Another factor to keep in mind is that in AV and conferencing systems, there are several solutions and technologies involved: video, audio, software, and it's fundamental that they collaborate and connect seamlessly.
When they don't, it negatively impacts teams' productivity and creates unnecessary frustrations, leading to time waste and mental burnout.
Our audio solutions can help solve those issues as they are easy to integrate and combine with other AV platforms while remaining user friendly. With our audio devices, teams can connect, collaborate, and communicate efficiently – focusing on what is important: their meeting.
What are the most important industry verticals for Shure? 
Shure's main focus is providing reliable and high-quality audio gear wherever our customers and the industry need them. We've supported companies in different spaces like pharmaceuticals, finance, local and national governments, higher education institutions, and more.
We've recently released products for conferencing such as the MXA920, but also wireless systems for live events and broadcasting, like Axient® Digital.
We also have great microphones for podcasters, gamers, and content creators. We make products for high-stakes moment on stage, in the studio or in the meeting room with the goal that our customers sound extraordinary and can always rely on Shure.