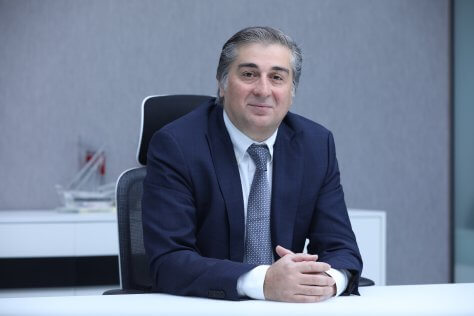 In a detailed conversation, Husni Hammoud, GM, Ivanti Middle East, discusses how the IT software firm aims to play a crucial role in regional customers' digital transformation journeys.
What is the current approach in the region when it comes to cloud and security solutions?
Recent market researches and visible trends indicate that organisations in general have identified that moving to cloud-based solutions will be more effective in running their business. Cloud solutions have matured over the years and are securer when working with compliant vendors. Additionally, the positives are immense when considering financial impact on costs, operational effectiveness, scalability, ROI and the overall availability of IT services.
How should organisations protect themselves from ransomware attacks?
Security experts say that if you try to adopt the 'detect and respond' approach, it's too late and the systems would have already been compromised. The best approach would be to take preventive measures that provide complete protection against such threats. The following nine steps are crucial in securing the end-user environment:
Patch the critical operating systems and applications
Ensure that antivirus software is up-to-date and that regular scans are scheduled
Manage the use of privileged accounts
Implement access control that focuses on the data
Define, implement and enforce software rules
Disable macros from Microsoft Office files
Implement applications whitelisting
Restrict users to virtualised or containerised environments
Back up critical files frequently
 Can you share the biggest milestones at Ivanti over the past six months?
From a financial point of view, Ivanti has achieved consistent growth in revenue and sales targets. From a product perspective, Ivanti has built a strong and simple to use security platform called Ivanti Security Controls, which provides robust security management across servers and endpoints. The same platform will continue to expand with additional security fundamentals being added to it. 
Can you elaborate on the features for Ivanti Security Controls (ISEC)?
ISEC or Ivanti Security Controls is a unified IT operational security management platform used for managing and protecting Windows-based machines, Red Hat Enterprise Linux machines and VMware ESXi Hypervisors. Security controls provides you with one centralised and common interface that you can use to perform the following IT management functions:
Ability to scan and patch all Windows-based machines and third-party applications (without having any agents), RHEL Linux-based machines and VMware ESXi hypervisors in your network and assess the current patch status of those machines.
Be able to import lists of CVE to create patch groups to perform scanning and patching as a baseline.
The in-built Application Control functionality provides a powerful set of controls. A configuration is created to use any, or all, of the features; Executable Control, Privilege Management, Browser Control. You create a set of Rules to build your configuration. Executable Control is used to apply rules for trusted ownership, to restrict or not, using security levels and to allow or deny files, folder, drives, file hash. Use Privilege Management to enable elevation of privileges or restrict rights for users or user groups and enable Browser Control to redirect or allow specific URLs.
What are the new updates for Ivanti Cloud?
Ivanti is offering the following cloud solutions:
Service Management
Asset Management
License Optimizer
Real time Intelligence
Smart Advisors
How do you see the region evolving over the next few years in these two segments?
Ivanti sees a huge potential in the market due to the digital transformation taking place all over the Middle East. Organisations are moving towards automated and effective processes, improving culture and striving to provide a better and secure experience. This is in turn creating immense opportunities for the firm as well as our partners.
What is Ivanti's business objectives for 2019?
Ivanti has a strong focus on building customers for Life and making them part of our DNA. We aim to have a region-wide enablement on our vision for unified IT. We are working towards being a responsible driver in the market towards digital transformation. We will be doubling our market presence in the Middle East and ensuring we provide value-added solutions to new organisations.
How do channel partners play a role in your growth story?
Our channel ecosystem plays a colossal role in Ivanti's growth story by contributing significantly to sales and delivery. We consider our partners as family and invest heavily in channel enablement. Moreover, Ivanti boasts a robust partner programme where partners are rewarded with rebates for performing specific technical activities matching their skillset. This has resulted in a pleasant phenomenon where our partners with skillsets are helping other partners who need help in their sale cycles. The trust and transparency between Ivanti and its partners are major achievements when conducting business.
What can the regional market expect from Ivanti during this year?
Ivanti is here to make a lot of noise, help customers achieve their business objectives and play a responsible role in helping drive digital transformation towards a unified IT.