Japan External Trade Organisation (JETRO) has announced that it will host a Japan Pavilion at the upcoming CeBIT 2017.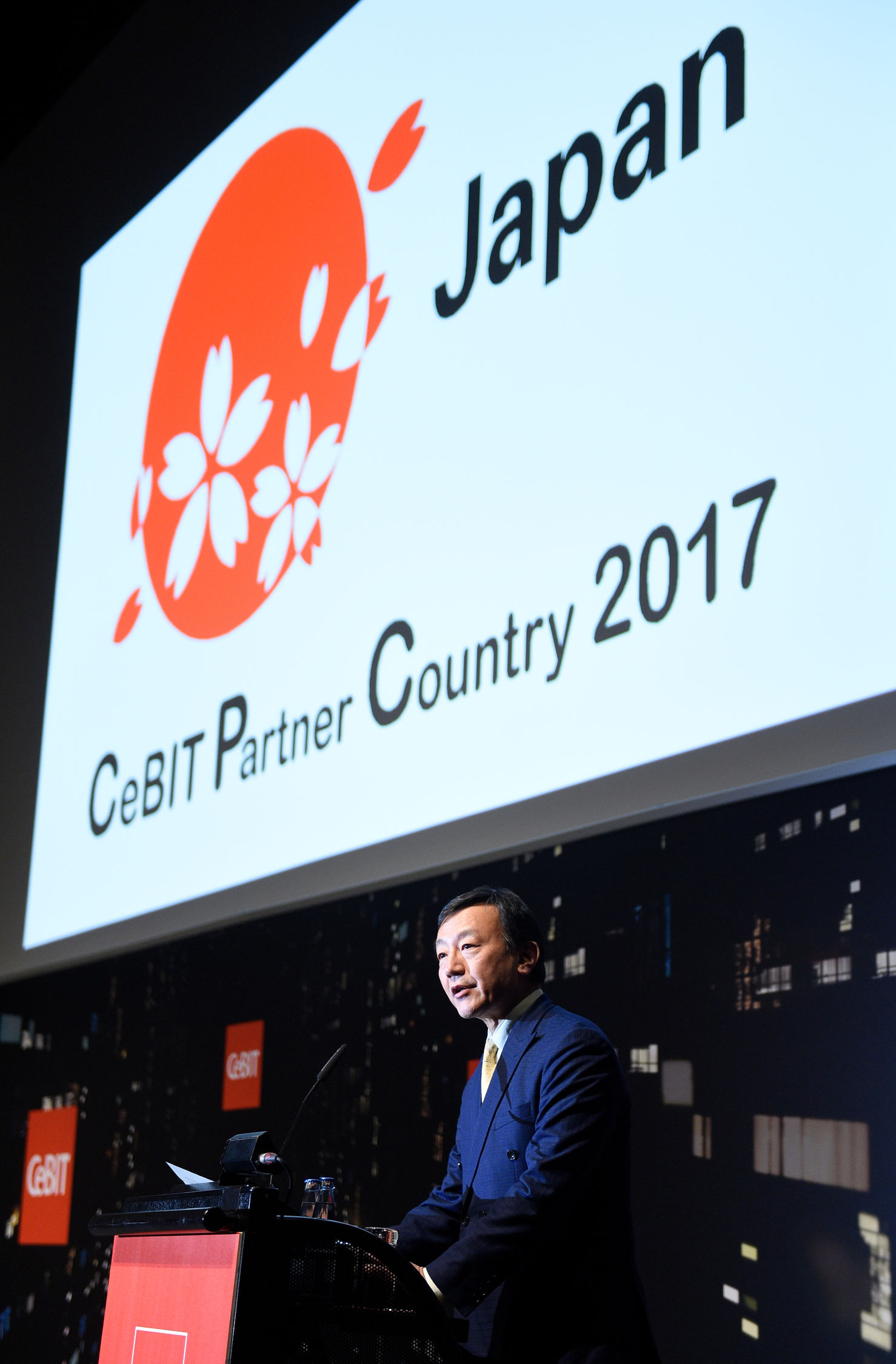 At the event, which will be held in Hannover, Germany, from 20th to 24th March, Japan will take part as the official Partner Country. With 118 companies and organisations participating, the Japan Pavilion will consist of three zones designed around the theme of Create a New World with Japan – Society 5.0, Another Perspective. The Pavilion will be the largest scale exhibition of its kind in the history of CeBIT, in total occupying 7,200 m2 of space in Hall 4 (Digital Business Solutions) and Hall 12 (Data Centre Infrastructure, IoT, Communication and Networks) of the Hannover Fairground.
The latest digital technologies, including virtual reality, humanoid robots, artificial intelligence, the Internet of Things and even life on Mars will be in the spotlight at CeBIT 2017. The Japan Pavilion will showcase to a global audience a wide range of revolutionary next-generation technologies, products and services from Japan, including sensing technology, biometric authentication technology, wearable devices, communicating robots, exoskeletons, personal mobility vehicles, drones, and automated driving systems. Approximately half of the 118 participating companies and organisations are small or medium size, with several that are making their first forays into exporting their products and services outside of Japan.
JETRO assists Japanese businesses by supporting the cultivation of overseas markets and the creation of IoT-related business models in a variety of fields. Be sure not to miss the Japan Pavilion, packed with uniquely Japanese technologies and inventions that will pave the way for a new era from the front lines of medical care and welfare, agriculture, construction and manufacturing to music and games.