CNME caught up with Alcatel-Lucent Enterprise's CEO, Jack Chen, during his recent visit to Dubai to discuss the communication company's latest strategy change – extending its approach to industries outside of the hospitality market.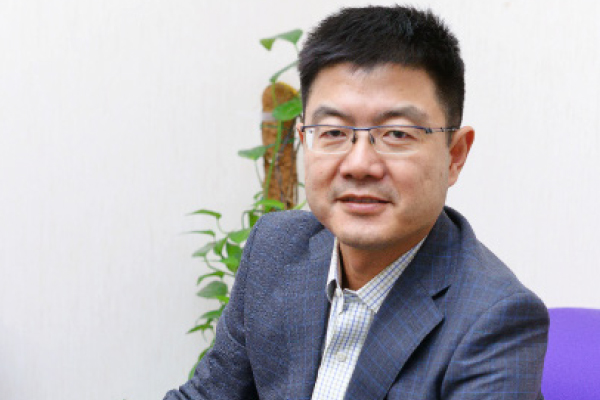 What are you hoping to gain from this trip to the Middle East?
I'm here to meet our customers and partners in the hope of getting a better understanding of their needs. I'm also here to meet the team and appreciate how great they are. I'm based in Singapore, and this is my first time visiting Dubai, but what an amazing city; it's so international.
You've been in your current role since April this year – how have you found the step up from previous roles? What changes have you been working on since being appointed?
One of the best decisions I made was to join this company. I feel a lot of energy, and there are a lot of really good people on this team – full of many talents. This transformation period can also provide a lot of opportunity. We have defined our strategy in moving towards a vertical cloud service to run more efficiently in this market. At this point, I cannot say that we're already really successful, but we are definitely on the right track to move forwards.
Can you expand on what your latest strategy change involves?
One of our strategies that we're really focusing on is tackling the vertical-centric industries, moving from a general list providing communication to the enterprise, and become more specialised to enable our enterprise users to be more efficient in doing their business. In the meantime, the focus is more on providing more value-adding solutions to their business. So, that is the strategy that we are pursuing currently, and our marketing team are a major contributor to this implementation.
Can you name some of your current customers in the region? What sorts of solutions are they demanding?
I landed at Dubai Airport, which is one of our major customers here in the region. We have many other examples, including Dubai Metro, but we're always looking for opportunities to expand and grow our capabilities here in Dubai. We have a communication and network business solution which we provide to our transport customers; one is a communication voice system known as the PBX phone system, and the other is a data system to connect switches. We have recently launched a cloud-based solution, known as Rainbow, as part of our strategy. We're using Rainbow on top of our existing premise (PBX) to enable cooperation within the enterprise.
IDC predicts that 80 percent of IT infrastructure will be on a pay-as-you-go basis by 2020. Do you see this as a realistic expectation? Was this your basis for the Network on Demand platform?
When you look at this industry, the main shift is from CAPEX to OPEX. This platform is something that we have put a lot of time and effort in to, and where we have provided real economic value to our customers is that if they don't use, they don't pay. In terms of IDC's prediction, I don't think things will move that quickly. I think we are definitely heading in that direction, but not moving at that level. I personally believe that this is a start-up phase, and it will take time to get the industry adapting to this, because changing the ways the customer pays also causes a big change to a business' planning cycle. I also believe that reaping the benefits from this change will take time. These benefits include customers not having to make an upfront investment, as it is a pay-as-you-go service, as opposed to the traditional CAPEX and monthly license model. Secondly, this service puts more focus on the value of the end customer.
Your Rainbow solution is branded as a communications Platform-as-a-Service. For a product that seems quite complex, will the integration process for customer's match that?
Rainbow is actually quite easy; you just download the app to begin running it as a cooperation platform. The beauty of our solution is that it is connected back to our premise – the PBX – and this makes us unique. Our platform is also built on an open architecture, which allows the developer to have a creative application base known as the API. It also allows integration within the enterprise of third party apps and business processes, so that they can deliver better services to their customers. One example of CPaaS is seen in the switch from B2B to B2C, which is demonstrated by the use of social media within enterprise apps. Banks are a good example of how this has been used successfully. Today, you can chat through your banking app and not just Facebook or WhatsApp, and there are some real business incentives for these kinds of services as well. This is what we call people-to-people, and it puts more of the focus on the consumer whilst still fulfilling a business purpose. Chats that are within a banking business app are connected to their services, which makes it easier for business-to-consumer conversations to take place, rather than using another messaging application that has no bearing on the company.