Harish Chib, Vice President, Middle East and Africa, Sophos, shares compelling insights on how to be a profitable, successful MSP in the next-gen era.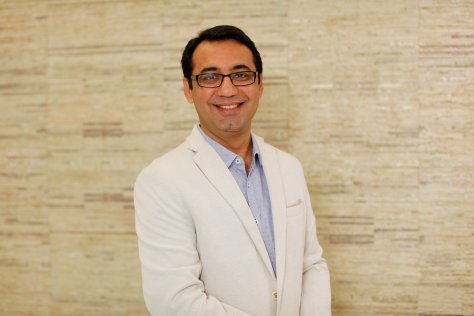 The transition to next-gen IT Security MSPs – often called Managed Security Service Providers or MSSPs has been a challenge for channel partners to operate successfully in this new and far more complex environment. The numerous vendors and products MSPs need to provide to cover the full range of services required has never been an easy burden to bear, but in today's fast-paced environment, managing these vendors has become a costly time sink. There's also been a shift to a subscription model for MSP services. This shift impacts the vendor as well, as most vendor services are perpetual licenses rather than monthly, preventing MSPs from managing their billing processes consistently.
MSPs work within a finite budget and need to determine where their budgets are best spent. MSPs do have options to save on costs, however—buying licenses in bulk or through an aggregator can ease some of the burden. In order to survive successfully in the current market, MSPs need to differentiate what they provide to rise above the competition.
Be a virtual CIO
Clients are entrusting the security of their greatest assets—their data—to the MSP. A successful MSP will be able to provide both the high-level and user-level guidance the client needs, acting as a resource for the answers, software, hardware, and more.
Be a service differentiator
Meet the modern client's needs by being constantly available, wherever they are—and wherever you are—through a SaaS-based management console. The right tools will give you the flexibility to match your clients' mobility.
Next-gen MSPs must align their security strategy with vendors. Vendors, meanwhile, need to become more integrated into the MSP vendor ecosystem, developing and providing tools MSPs use to run their business (PSA) and remotely monitor and manage (RMM) for their customers.
Be a proven security differentiator
Ensure your tools provide top of the line security and protection. Your customers can offer secure, uninterrupted service for their users because you've got them covered against outside threats. By finding and working with the right vendors—and by providing them with the education they need to make best use of the tools you provide them—an MSP can be the first and last line of defence against cyber threats.
Be an efficiency differentiator and pass that efficiency on to your clients
Don't get bogged down. You can minimize the number of vendor partnerships you're engaged in to speed up and streamline your vendor management and improve your own efficiency by scaling back on the number of unique tools you're using to meet your clients' needs. Finding the right aggregate partner—or better yet, work with a vendor who owns all the technology you'll license through them, which can be a much more efficient option than a "marketplace" or aggregator— can integrate a successful MSP's services, removing much of the manual work MSPs spend updating and managing security services.
Another method of improving efficiency:
Find a better way to manage your licenses. By using a billing and licensing option where you can distribute licenses across multiple clients in a more flexible manner—like an aggregate monthly billing option—you'll speed up the services you offer and be ready to evolve and meet the needs of your clients if those needs grow (or shrink) unexpectedly.
And lastly, be a financial differentiator
The old paradigm of annual contracts for vendor services is no longer efficient in the rapidly changing world of next-gen MSPs. If you bill your clients monthly, you should be able to pay your own bills monthly. It just makes sense.