Mohamed Kabel, Head of HIC Business Unit, Emircom, on company updates, multi-cloud approach and the firm's future plans for growth in the region.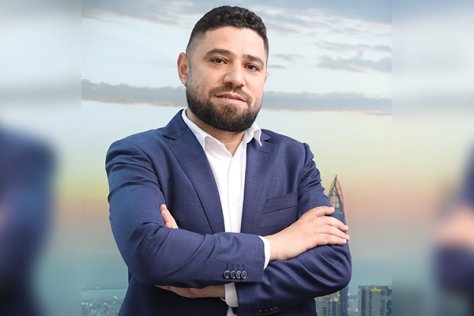 Can you give an overview of the key milestones at Emircom over the last few months?
In the area of multi cloud and virtualisation, Emircom aims to achieve more in the coming months than it ever has thanks to the ever-increasing demand for IT services. We attribute this success to our focus on helping our customer achieve their business outcomes by building robust, stable and scalable infrastructures. In our recently revamped Hyper-IT and Multi-Cloud (HIC) unit, we have a solid team of business technology experts that use best practices to advise customers on how to make best use of their budgets and investments.
Our first target was to enable our customers towards multi-cloud by leveraging the best of breed technologies from a selection of highly capable and innovative vendors that could provide the stability, scalability and data protection needed. We then focused on excelling in our deployments and ensured very high customer satisfaction. From the last months alone, we have more than eight success stories of customers who started their journey from scratch towards hybrid cloud thanks to our software defined solution.
Which verticals within the region do you see the most demand coming from for your solutions?
We see the demand coming from across all vertical's, be it oil and gas, banking and government. The urgency to transform and be digitally ready is now is real: we cannot continue building infrastructures and data centers the way we used to 5 years ago, everything has to be digitally transformed, even in our personal lives. Customers that do not have a have a smart solution built on a multi-cloud approach are going to be left behind in the new digital economy.
Can you elaborate on Emircom's vision for cloud?
Our vision is to bring a new level of simplicity to the multi-cloud journey and to make IT infrastructures as easily accessible and reliable as utility services. We want to provide freedom of choice, but not compromise on agility, security or flexibility. I find it very important to advise my customers to never make concessions on their security, compliance or governance mandates but ensure that they are able run their workloads anywhere, anytime. We are keen to offer a full portfolio of cloud services, based on solid and meaningful partnerships with major cloud providers and vendors.
What kind of innovation can the regional market expect from Emircom going forward? Can you share any initiatives planned for the end of this year?
Emircom Innovation Engine is fueled by three main sources: (1) investments in our company to increase our capability in multi cloud, AI, IoT and Digital Transformation. We have even developed our own IoT energy monitory product called SEnergy, which has already been successfully deployed at a number of UAE customers, (2) Partnerships with leading technology vendors like Dell EMC, VMware and Software AG and (3) Development of a pools of subject matter experts in our Hybrid IT and multi-cloud (HIC) business to expand and differentiate our solutions. Our main initiatives for Q4 2019 is to provide a free service for cloud assessments for moving onto a third platform. We are also providing a tested end-to-end solution to our customer like VDI, private, hybrid and multi-cloud solution.
What are your plans for GITEX 2019?
We are keen to demonstrate a new approach and our new methodologies. During our participation at GITEX, we will be launching something really special: our own green product, our own home-grown IP, called SEnergy, which is an IoT solution specialised in monitoring energy consumption and related power parameters in any facility using a variety of smart IoT sensors. Along with our partner Dell Technologies, we will go with our customer on a true digital transformation journey where IT, cloud, security, workforce, processes, supply chain and all other key aspects of the business with converge towards one word: 'Data'.
What does the market look like for Emircom in 2020?
In 2020, we see three major changes happening – Immersive Technology, 5G City, and Multi Cloud concept. The good thing is, we are ready for all of them. Through innovation over the next decade, I am convinced that we will be more immersed in smart living, intelligent work, and a frictionless economy. The more connected things will be (thanks to the IoT), the more data we will generate. With the first 5G devices set to launch next year, this hugely anticipated network promises to completely change the data game in terms of speed and accessibility. The opportunity (and need) for organisations to store data at the edge, in the core, and everywhere in between, will be essential in their quest to drive automation and enhance AI and ML processing. The newly generated data will need to be stored somewhere and managed by smart tools and software. We are confident that Emircom will be the partner of choice to provide solutions to store, protect, and manage this new influx of data.