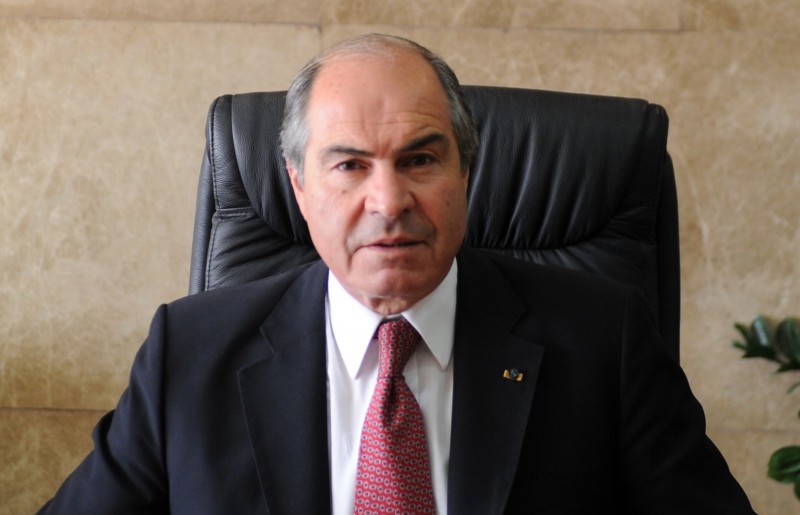 Jordan PM Hani Al Mulki kicked off the fourth annual Knowledge Summit with a one-on-one interview in which he stressed that human intervention would be essential if the Arab world is to make the most of the technological opportunities it now has at its fingertips.
The UAE's appointment of an AI minister will also benefit the entire Arab region, Al Mulki said.
In an interview with the UAE's minister of state for international cooperation and GM of the Expo 2020 office Reem Al Hashmi, the Jordan PM discussed the ways that education and human-based skills would supersede the importance of software in the workplace of the future.
"In my opinion, unemployment won't increase because of technology," he said. "Procedures will centre around increasing production, through the use of smart applications that don't need human intervention, but that's not to say that people will be out of work.
"Although technology will automate a number of processes, we will still need the physicians, biologists and engineers to deliver these services. Ultimately, the increased demand for technology in the Fourth Industrial Revolution will lead to a rise in education levels."
The Jordan PM went on to describe how he believed the enhancement of technology would have a knock-on effect on the overall quality of life for citizens in the Middle East. "We shouldn't be afraid of deepening our use of technology to enhance our own roles," he said. "Increasing productivity has the ability to improve the quality of welfare."
He also stressed that the way that Arab countries approach education around technology in the coming years will shape the Middle East's future. "Education must not go the way of the Internet," he said. "We need the human factor to guarantee that development is humanised. If we know how to employ human beings in the right way, we will succeed.
"The youth of today are luckier than we were; science is open to them. We must not stop them from making positive change. Arab nations have to open their door to success."