Jotun has released ColourDesign, a mobile application that simplifies the process of colour selection for interior as well as exterior walls by helping users visualise the result of their preferred colour with a tap of a screen.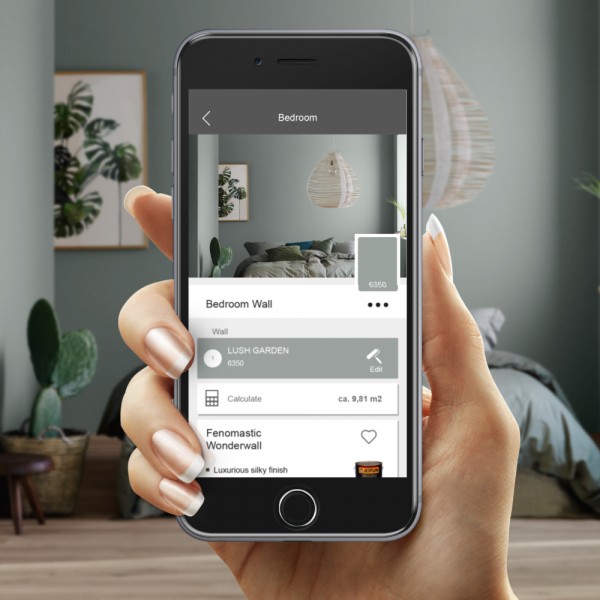 With the new Jotun ColourDesign app you can seamlessly apply the new colour on your existing interiors and facades ensuring you have made the choice that aesthetically fits your space even before you paint.
Rana Khadra, Colour and Creative Manager, Jotun, Middle East, India and Africa said, "ColourDesign app makes finding your perfect colour as simple as taking a photo of your home and effortlessly changing walls' colours live on your mobile device. The app is designed as a visual tool, giving people a realistic idea and inspiring them to mix and match the right colours that best complement their homes before making a purchase".
Upload a photo of your space, browse through Jotun's latest trends and collections, pick and choose the colour that you like allowing the app then to visually apply these colours on the photo of your walls, giving you a real-time view of how your home would look like before you paint it. Explore and be inspired with varieties of palettes, mix and match complementary hues to create different auras and feel to spaces. Designed as an ultimate visualisation tool, this app helps find the right inspiration for your home.
After trying on colours on the walls around you, ColourDesign calculates how much paint of your selected Jotun product you will require as soon as it is provided with the dimensions of the room. ColourDesign lets you save your choices, easily locate the closest Jotun dealer and add products to your shopping list.
Jotun's ColourDesign app is now available for download on Google Play and App Store.