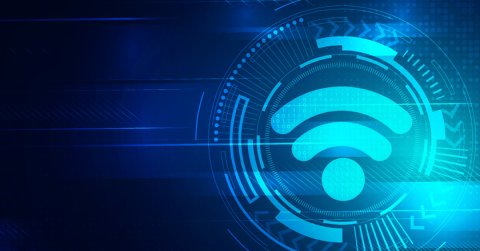 Juniper Networks has announced several new enhancements that make it even easier to deliver reliable user experiences from client to cloud.
These improvement have been made possible by integrating ChatGPT with Marvis, the industry's only virtual network assistant (VNA) driven by Mist AI, Juniper customers and partners can now easily access public-facing knowledgebase information using ground-breaking Large Language Models (LLM). In addition, new Marvis integrations with Zoom enable superior video conferencing experiences while significantly reducing troubleshooting costs. With these enhancements, plus a new Wi-Fi 6E access point, Juniper is expanding its leadership in AIOps and building upon a rich history of industry-firsts to drive real business value while minimising IT costs.
"AI is the next step in automating tasks that typically require a human IT domain expert, improving how IT teams operate the network with AI-driven tools like Marvis and its conversational interface", said Bob Friday, Chief AI Officer at Juniper Networks. "Juniper Mist has always been a pioneer in utilising proven AIOps to deliver assured user experiences from client to cloud, and with these latest LLM enhancements, Marvis will provide even more actionable knowledge and be an even more valuable member of the IT team".
Expanded Marvis Conversation Interface with ChatGPT
The Marvis VNA and its conversational interface were first introduced on June 7, 2018, as an essential part of IT, delivering proactive troubleshooting, predictive actions and exceptional insight into user experience via natural language processing and understanding (NLP/NLU). This enabled Juniper customers to easily delve into the network, user and application experiences (in real time) via simple langue queries.
With the recent launch of LLM tools like ChatGPT, Juniper has been able to expand the conversational interface (CI) capabilities of Marvis to deliver even more human-like conversational capabilities, particularly with respect to documentation and support issues. Specifically, Marvis now leverages a LLM API to respond to user queries for technical documentation and other publicly available historical knowledge base information. For example, customers can ask Marvis "What do the Access Point LED lights mean?" or "List steps to configure Juniper campus fabric" and receive an accurate and direct response in the typical ChatGPT style in addition to a list of relevant documents.
Assured Video Experiences with Zoom Integration
Juniper's AIOps has always stood out for the quality of data that feeds a common Mist AI engine, including rich telemetry and user state information from routers, switches, firewalls and Access Points.  Now Juniper has taken this even further by leveraging 3rd party user-experience data from the Zoom cloud.
By joining gigabytes of user experience Zoom data with gigabytes of network feature data, Marvis now has a deep learning model that can accurately predict user experience performance, allowing Marvis to use advanced AI/ML explainability techniques to quickly identify the root cause of video conferencing problems. In addition to real-time proactive troubleshooting (and self-driving corrective actions, if possible), Marvis learns trends to quickly detect and correct anomalies as well as predict future issues. This insight gives IT teams an edge in reducing Zoom support tickets and the time to repair issues.
Users can now leverage the Marvis conversational interface to easily access Zoom data insights via simple language queries, like "What was wrong with John Smith's Zoom call?" or "List users with a bad Zoom experience".
A Complete AI-driven Wi-Fi 6E Portfolio
Wi-Fi 6E is a new wireless standard that expands network capacity by making a larger amount of RF spectrum available in the 6 GHz range to add to the existing 2.4 GHz and 5 GHz bands. To take full advantage of Wi-Fi 6E, Juniper is announcing a new AP24 Access Point. This 2.4 GHz/5 GHz/6 GHz tri-band capable device (dual band concurrent) supports up to 3.6Gbps throughput. It also features the standard Juniper Mist dedicated scanning radio for data collection and intelligent Radio Resource Management (RRM) capabilities to intelligently choose the best band to use. The AP24 comes in a compact 7" by 7" form factor and delivers exceptional performance and capabilities for cost-conscious customers. As it allows 2.4 GHz radios to be converted to 6 GHz, the AP24 is also perfect for customers looking to migrate to Wi-Fi 6E at their own pace.
The AP24 complements other Wi-Fi 6E access points recently announced by Juniper, which include the AP45 (2.4 GHz/5 GHz/6 GHz quad-radio, 4×4:4SS, vBLE array) and AP34 (2.4 GHz/5 GHz/6 GHz quad-radio, 2×2:2SS, omni BLE)
The Juniper Wi-Fi 6E Access Points complement the existing 2.4- and 5-GHz APs currently in the Juniper Mist portfolio, which support both 802.11ac and 802.11ax protocols. Unlike competing solutions, the Juniper Mist solution incorporates rich client insights and AIOps to deliver optimised configurations, maximum performance and optimised packet scheduling for increased capacity. This is all achieved without sacrificing performance for older 2.4- and 5-GHz clients for maximum investment protection.
Additional Resources: